Students, teachers experience loss of motivation in second semester
Around this time of the school year, many individuals begin to recognize that their stamina in and outside of school starts to change. Many realize that they do not have as much motivation as they did at the beginning of the year. This could be considered a burn out according to "Science Daily." Burnout is a state of physical, emotional, and mental exhaustion from work which results in a lack of motivation, low efficiency, and a helpless feeling.
Burnout can be caused by many reasons in school, including losing motivation in the classroom due to the amount of courses that are required to pass. Students begin to think that their performance will not advance them to pass or continue to succeed. Some students may not receive the support, whether it is at school, home, or work that they need to finish strong in the classroom. Many students have a full schedule and begin to feel exhausted. This could even include if students have jobs. I, myself, have work and there are days that I have no energy to drive myself home due to the exhaustion. Many kids I know work 40 hours a week, play sports, and go to school full time. Not only is this mentally an issue, but physically draining.
This could lead to drop in grades and procrastination. With my classmates I see many kids not feeling like they have the ability to finish strong. Many of my friends feel that they have no future set for them and begin to lose confidence in themselves. They start to not care about their grades and let them slip, they begin to lose sight of the end of the tunnel and begin to isolate themselves.
Many seniors have been stressed due to it being closer to the end of the year. They have the pressure on their shoulders that they need to figure out what they want to do with their lives since they are about to be a part of the real world. With all of this in mind the atmosphere in school has changed, many kids have a negative outlook and attitude when they step into school. Many kids at this time of year see school as a negative place to be, this creates a big issue in not only how the kids feel, but how the kids learn. Negative energy seems to rub off more on others rather than positive energy, which can affect us in only negative ways.
As a community, we all may have experienced this feeling as a student or staff member of Warsaw High. But, what can we do to fix or subside this issue? Society needs to be able to maintain an understanding of someone's emotion and attempt to give the support they need to stay motivated. Teachers could create more hands-on activities and be more involved with the students to avoid the feeling of the same routine everyday.
Remember, as an individual, to take breaks for yourself, take a break from the everyday routine to refresh yourself. Burnout is occurring more and more as the year goes on. We all need to support each other until the end to be able to finish strong. Have the mindset that you can finish, you can do whatever you want to do with your future. Avoid getting caught up in the things you hear and the people you compare yourself to. You are only what you make yourself out to be.
Leave a Comment
About the Writer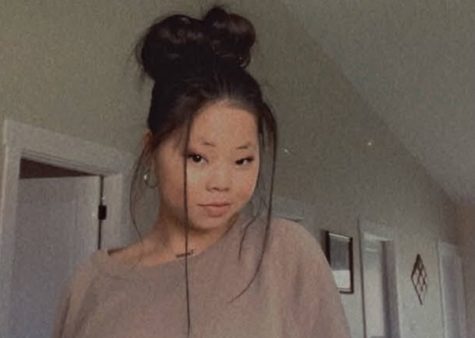 Abby Dendish, Managing Editor - Advertising
Senior Abby Dendish is excited to begin her second year as a part of the journalism staff. This year Dendish is participating as an editor and can't wait...