Track season off to a start despite cold-weather practice
Team looks forward to hosting first home meet in 11 years
Track season is off to a fight with weather already. The track team has started off the season with some indoor practices because of cold weather. These practices consist of them finding ways to do what they need to do inside the school building.
"When it's too cold we have to run in the hallways and do hurdles on the stage," senior Jillian Guiot said.
Weather has been a struggle for those athletes to warm up and stay warmed up. Colder weather increases the chance of those athletes getting hurt.
"The cold weather makes it hard to work on sprints and jumping events. It's harder for those athletes to get warmed up and stay warmed up. There's always a greater chance of straining muscles in cold weather," head coach Cody Morgan said.
This season, the team has been gifted with the ability to have track meets at home.
"I do believe it will be a confidence booster to have people we are familiar with around us and there to support us," sophomore Angela Konopasek said.
Their first home meet will be April 7 at 4 p.m. This will be the first home meet in 11 years. The last home meet was in 2011. The team is hoping for a good turn out with a lot of support.
Unfortunately, they will only have one meet at home, but that is one less late night for the team.
During this time, athletes who play multiple spring sports are going through the struggle of splitting practices. They are trying to get the most time out of each sport.
"I have to go from track at 3:45-4:50 then change and try to get to the softball field by 5:00 then practice till 6:00," said Guiot. "Every week, I have to figure out which days I'm going to softball, then sometimes I split practices."
This year, some of the track athletes are hoping to break school records.
"I feel like I'm capable of beating a school record throughout this season," junior Cameron Seevers said.
"I've always been a long distance runner and when I got thrown into the 4×4 last year I realized that I was one second away from beating it," junior George Montez said.
Montez wants to beat the 400 meter school record of 53.25. That record was set back in 2007. The 4×4 team also has hopes to beat the record of 3.37.37 set back in 2008.
Getting back into the swing of things is always a struggle. For most athletes it's being able to get past that mental block.
"I feel the biggest challenge is just going to be breaking down the mental barriers that we all have because your mind will always tell you that you are done long before your body does. You have to want to get faster for yourself," Seevers said.
The team is hoping for a great season for themselves and the team, but most importantly they want to be able to have fun.
"I have a good feeling about the season for myself personally because the more experience I have the more capable I am of success and I think this season will be fun," Konopasek said.
Coaches are hoping to see growth in all the track athletes in many different ways.
"[I want to see] the growth of each athlete as a track athlete, but also as a person in how they treat others, value themselves, and accomplish more than what they think they are capable of," Morgan said.
   At the Butler meet on Friday the 25th, senior Alyssa Alcantara finished 3nd in the 800m with a time of 2:42.51. Junior George Montez finished 1st in the 1600m with a time of 5:07.98. The 4x400m relay consisting of senior Grant Chapman, sophomore Nate Banfield, George Montez, and junior Cameron Seevers placed first with a time of 3:45.00. The 4x800m relay consisting of Grant Chapman, Hudson Karr, George Montez, and Cameron Seevers placed first with a time of 9:13.58.
Leave a Comment
About the Contributor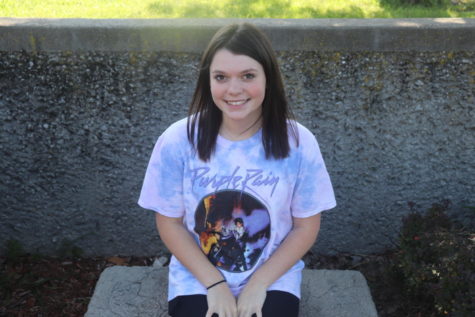 Olivia Strange, Staff Writer
Sophomore Olivia Strange is entering her first year of journalism. She's really looking forward to being more involved in her school through this class,...