Lack of school spirit detracts from the high school experiences
Some of the most exciting things about the high school experience include cheering on school teams with your friends, dressing up on spirit days and going wild at school pep rallies. These are the fun activities that have become a tradition of high school outside of the sometimes mundane classroom work. But, in recent years, it seems as if WHS has lost some of that enthusiasm and it is severely altering the high school experience for students.
One of the most visual places where the decline in school spirit can be seen is in the pep club. This year the only time we had a "pep club" was during football. Once it came to inside sports or even girl sports it looked almost like a ghost town with no one there. There were very few times where there was anyone in the pep club spot in the bleachers, but even then there was no participation.
The few times there was participation you could see the effect it had on the players. They looked like they were having a good time playing and wanted to do good for the crowd. If people are willing to watch and cheer and be heard by the players, then the players will really want to look good if they know if people are watching.
Warsaw is about Tradition, Pride, and Excellence and one of the biggest traditions here has been our pep club. Pep Club used to help put the assemblies together and just about every student participated. If you look back in past year books it looks like it would be so fun, now when you look at them they look boring. "When I was in high school everyone showed up and the pep club spot was full," English teacher Amanda Adler said.
"We didn't have the distractions of social media, we were there in the moment, not with our face in a screen," 1997 pep club president Willie Salley said. "You had to get the crowd's attention from the start and have interaction with students and players to keep everyone involved, you have to keep them entertained," Salley said.
In 2016, the pep club received their own personal name of "Wildcat Nation." It was organized by the student-led governing council, called "Green Machine." They also named the mascot "Wally" the Wildcat.
The decline of the pep club seemed to have started when there was no longer a faculty sponsor organizing it. There used to be a president, vice president, ect. and now almost no one ever shows up to participate. If we bring back school spirit, school won't be as much of a chore and people will start being excited for when it's time to support our school and students. I know personally when we travel to different schools and we see their pep club and how active they are with the players and even the cheerleaders, it makes me think about how not all schools lack school spirit. Warsaw was once full of school spirit, but is now lacking since COVID and no sponsor.
As an athlete, I know it was very hard to play when no one supported you. When there is no one there other than your family it's hard to even want to play. I believe that if we bring back a sponsor who will be a big step toward bringing back the school spirit and the desire of people wanting to join. The school will be more of a place to have fun other than a place of only work. If we actual themes planned out, activities throughout the year, and participation from the student body we can actually make it a fun organization again.
Leave a Comment
About the Writer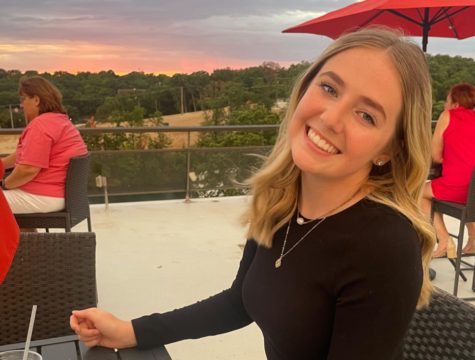 Jazzmyn Swisher, Managing Editor - The Wildcat
This is senior Jazzmyn Swisher's third year on the journalism staff. She is the managing editor of The Wildcat print edition this year. She decided to...