Four run for school board on April 5th
Two incumbents and two challengers are running for positions on the Warsaw R-IX School Board. The election will take place on April 5. Incumbent members rerunning for the school board are Adam Arnett and Carolynn Fisher. With their positions being challenged by Charlotte Beck and LaMonte Yoder. 
   Adam Arnett is a Warsaw high school graduate. He continued his education at State Fair Community college on an A plus scholarship in agriculture chemicals. He has worked at TC Capri in Clinton for 19 years in numerous positions from machine operator to leadership positions. He and his wife, Bridget Arnett, have two daughters, with one being in the WHS and the other in JBMS. 
   Arnett's reasoning for running for the school board is that it takes time to truly understand the operations and inner workings of the district. 
   "I believe it takes a three-year term to get a good solid understanding of how a school district operates and how a school board works. Our district has faced a lot of challenges the last three years. I'd be humbled to have the opportunity to serve the community a second term. As far as qualities are concerned, honesty, hardworking, dependable, team player, dedicated to the success of our district, and show up prepared and know what's on the agenda each month." Arnett said. 
   Carolynn Fisher grew up in St. Louis until she moved to Warrensburg to attend Central Missouri State, where she majored in education. She moved to Warsaw in 1982 and taught in the Warsaw school district for 28 years. Her children have all gone to the Warsaw School District. She applied for a vacancy on the board seven years ago.
   Fisher is rerunning for the school board because she wishes for current and future students to know the pride of being a Wildcat.
   "I had the privilege of being at Warsaw when we were second to none and wanted every Wildcat to know that feeling!" Fisher said.
   Charlotte Beck graduated  from Warsaw High School in 1995 as a Salutatorian. Graduated from William Jewell College in 2000 with a Bachelor's in Science in Mathematics and Data Processing.  She works as a Senior Analyst for Empower in Overland Park, KS. She has two daughters, ages 11 and 10, who attend Warsaw South School.
   Beck is running for the school board in order to help the district. 
    "I am running for the school board because I want to help the district become the best it can be," said Beck. 
   LaMonte Yoder graduated from WHS in 1980. In 1981 he started a small trucking business. He has continued as an owner/operator since that time. Currently he and his oldest son drive a truck for my business. He has been married to Rachelle Yoder for 30 years. They have three grown children that also graduated from Warsaw High School.
   Yoder is running for the board because he wants to give back to the community.
  "I am running for the school board because I appreciate other members of our community devoting their time to make the community better. I thought running for the school board would be a way I could give back to our community. This is a time in my life that I can do that." said Yoder. 
   Each of the candidates believe they have the experience to make decisions in the best interest of the district.
   Yoder believes that his 40+ years of business experience and the perspective of a parent would make him a valuable member of the school board.
   "I would like to think that I have common sense. I've made my business work for 40+ years and I've learned some things along the way. I might have a unique perspective about education in the Warsaw School District. I have three children and they all chose a different career path after graduating from WHS. Our oldest attended vo-tech his last two years of high school and then chose to enter the workforce immediately upon his high school graduation. Our daughter attended a four year college and after completing her undergraduate she is working toward her doctorate in Occupational Therapy. Our youngest son chose to attend a two year technical school and will be ready to enter the workforce in May of 2022. I have seen first hand how an education at WHS can prepare individuals for their specific career goals. I believe I would be a valuable member on the board because I want to achieve one common goal with the existing board members. That goal would be to ensure that Warsaw students receive the best education possible for whatever career pathway they choose. I am a good listener and I try to see other perspectives besides my own in situations." he said.
  Both Arnett and Beck have experience in finances. Arnett believes that his financial experience with high dollar projects and budgets would make him a valuable member of the school board. 
   "I've been involved with many multi million dollar projects/budgets over the last 19 years. As a board member I believe if we keep the children, educators, and faculty needs first with every financial decision made we will be doing the right thing." said Arnett. 
      Fisher believes that her inside knowledge of the district would make her a valuable member of the school board.
   "I believe my knowledge of the district from an inside level is my greatest asset," said Fisher. 
   The four candidates have a variety of concerns about the district, from communication with the community to the staffing of all three Warsaw campuses.
  The biggest challenge Fisher sees facing the district is the recruiting and retaining of staff. 
   "Our biggest challenge at this moment is recruiting and retaining valued staff," said Fisher.
   One of the issues that Beck sees is discipline. 
   "In very broad terms, I think we lack discipline and that bleeds into every aspect of education," said Beck.
   The biggest challenge Yoder sees facing the district is the rate of turnover and he believes that the district could accomplish more with long term leadership.
  "The biggest challenge I see in the Warsaw School District is the high rate of turnover among administration. This affects the stability of the district from teachers to students. When I attended WHS our district was blessed with long-term administrators and faculty members. Warsaw was the place to be. People came to work here and left when they retired. In the last few decades Warsaw has not been the place that people want to stay for their career. I think we could accomplish more as a district if we had long term leadership with goals that we continue to work toward year after year." he said.
   One of Arnett's concerns of the district is the transparency of sessions and he wants to work on posting session minutes, both open and closed, on the schools websites.
   "One hundred percent transparency is a must! I'd love to see open and closed session minutes posted on our website. I realize not everything can be posted but we can do a better job for sure. I know a few surrounding districts that post their open and closed session agendas and minutes on their websites for all the stakeholders to see. Like I said I realize not everything would be posted but those surrounding districts do a great job with communicating and transparency within their community." he said. 
   All four candidates for the board say that student well-being and success will always be their top priority.
  "My only priority is to help the district be the best it can be to give the kids the best opportunity at success," said Beck.
   Arnett said he recognizes a possible change in the education system brought about by online and homeschooled students within the district. 
   "The children of this district have been and always will be the priority of every decision made by me as a board member. I think we can say we've witnessed a new era in the different education opportunities the children of our district are offered. It's probably fair to say we could start to see a decline in our in school students and see an increase in our online/homeschool students within our district as we move forward. Some might disagree and I hope I'm wrong but each student of our district is very important to me. As we look into the future of our district as public educators I hope we always remember that without our children there's no district." Arnett said. 
   Fisher's main priority is the success of the students of the Warsaw school district.
   "My main priority as a board member will never change, it is the students. This is on a number of levels, all pertaining to student success during and after WHS," she said. 
   Yoder's main priority is providing students with an excellent education.
  "My main priority as a school board member is to provide an excellent education for the students at Warsaw School District. I think making Warsaw a place where excellent employees want to stay will help provide a high quality education to our students." Yoder said.
View Comments(1)
About the Contributor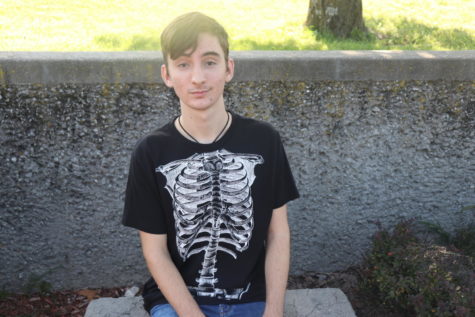 Taylor Banner, Staff Writer
Junior Taylor Banner is 16 years-old and has been a staff writer for The Wildcat for two years. He first joined the newspaper because he likes to write...