School weathers COVID spike
In January there was a high spike of COVID rates. With the high rates more students and staff were facing quarantines. Students struggled while having to be stuck in quarantine.
As of February 10 Benton County has shown 4475 cumulative positives, 150 active cases, and unfortunately 82 deaths according to Benton County Health Department.
Not being able to be in class, quarantine students struggled to understand how to do their assignments. They slowly became very overwhelmed with all the assignments coming in at once.
¨It was more stressful to do homework because I had to keep emailing my teachers and there were just so many emails coming in at once and it got stressful but I eventually got all the homework done,¨ sophomore Hunter Collins said.
While being stuck in quarantine a lot of students had to struggle with juggling both being sick and getting work done. They had stress of already not being able to be in class for the note and help.
¨Having COVID and dealing with school was hard, especially not being able to write notes in class and talk about them with my teachers,¨ freshman Kendra Morrison said.
COVID-19 had a big effect on the school and all events. Trying to plan fun events for students has become a real struggle.
¨COVID has made it harder for us to plan events and allow certain activities to continue,¨ assistant said Cody Wright.
Not only did COVID have an impact on trying to plan events but on attendance and school work as well. The school had to find a way to contradict the absences and missing school work, so they used one AMI day for sickness. According to superintendent Brent Depee they needed to use this AMI day due to shortage of both staff members and bus drivers.
COVID- 19 spreads very quickly and very easily. COVID spreads by airborne particles and droplets of respiratory fluids that contain the SARS CoV-2 virus. According to ¨Indoor Air and Coronavirus (COVID-19)¨ on epa.gov.
With families having to quarantine together COVID is easily spreading between families.
¨After I had the COVID virus it affected the rest of my family,¨ junior Faith Tharaldson said.
With the virus spreading so easily parents get nervous about having to send their children back to school.
¨My mom was really stressed and we ended up staying an extra few days away from school even when we were not sick to make sure that other students would have a chance of getting it from my siblings and I,¨ Collins said.
Leave a Comment
About the Writer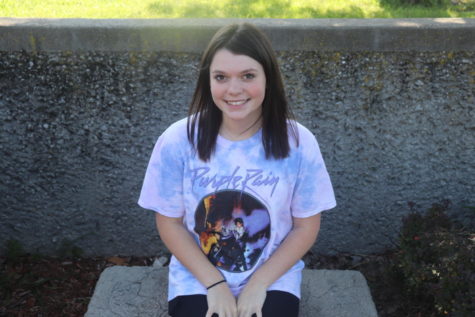 Olivia Strange, Staff Writer
Sophomore Olivia Strange is entering her first year of journalism. She's really looking forward to being more involved in her school through this class,...