Editorial: Most important jobs should be rewarded with pay
Teachers, law enforcement, and nurses along with many other occupations have very important roles to help our communities operate, yet many people in these occupations simply don't make enough money based on the importance of their jobs.
Teachers not only deal with curriculum and grading but they work far beyond the 3:30 bell. Many teachers end up leaving after so long due to finding different jobs with much better pay and benefits. According to Salary.com, the average salary of a teacher in Missouri usually ranges from $50,478 to $66,769, far less than other college graduates. Missouri ranks 50th in the country for teacher pay.
Law enforcement plays a huge part in our everyday lives and community. They protect our communities at all times. They have to miss out on many things – including holidays and birthdays – to respond to serious emergencies, and often in the middle of the night. Law enforcement workers put their lives in danger just so we as citizens don't have to. The average salary for a Missouri State Highway Patrolman as stated by Salary.com is between $29,000 to $81,000 starting out. The average paramedic salary is anywhere from $34,000 to $54,000. Firefighters average between $24,000 to $68,000 a year in Missouri. While some of these careers don't require a college degree, they are of considerable importance in our community.
Nurses have had a hard past couple years putting their lives on the line to work with sick people. They have for many years and will continue to do so. According to Salary.com registered nurses, emergency room nurses, and staff nurses make on average $60,000 to $91,000 a year in Missouri, which is better than aforementioned occupations.
All of these jobs are integral to our communities, yet teachers, law enforcement, and nurses often have trouble supporting themselves, their families, paying bills along with their student loans and having money to be able to do things on their days off.
Jobs that many would consider less important to the operation of society are often compensated just as well, if not more. Some of these jobs would include advertising executive, accounts manager, finance managers, and so on. Advertising executives make on average according to Salary.com $44,000 to $56,000 a year. An accounts manager gets paid $42,000 to $75,000 yearly. A finance manager makes a yearly salary of $94,000 to $150,000. Many of these jobs are either in the same pay range as more essential jobs, or they are paid more – but these essential jobs are needed in order for a community to run.
Part of the reason these such important jobs get paid so low is because of them being paid through the government and taxpayers.
The generation of future firefighters, teachers, police officers and nurses are currently considering careers where they can pay the bills, avoid student loan debt and sidestep the long hours and stress that some of those important jobs require. While this generation wants to help its community, they have come to realize that they can be better compensated and more respected elsewhere. What will our communities do when there is no one to fill these jobs? We have to fix this problem. It starts with respect and that respect must translate into better pay as well.
Leave a Comment
About the Writer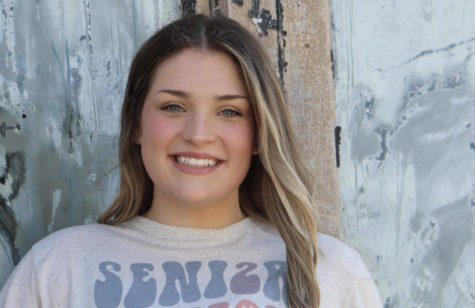 Gracie Comer, Editor-in-Chief
Senior newspaper Editor-in-Chief Gracie Comer has been part of The Wildcat production for four years now. Her freshman year, she served as a staff writer,...