Small mountain bike team takes huge wins in inaugural season
   The first mountain biking season for WHS has officially ended. The season went very well and coach Mac Vorce has a very hopeful feeling about the future of the program.
   "The future is very bright. With two riders winning their division, we're the team people are watching. We are building champions," coach Mac Vorce said. 
   In a race at Nixa on October 2nd and 3rd, sophomore Joe Vorce and freshman Keira Mostaffa both placed first by a landslide. Freshman Jaxson Deckard also had his best race there. 
 "The biggest win of the season was the final race in Jefferson City. Mostaffa absolutely crushed the competition. She was able to pass every varsity rider on the first lap. It was an amazing performance," Mac Vorce said. 
   Each rider felt like they achieved something this season.   
"I feel like I achieved a lot of things for this only being my first year," Mostaffa said.
"I think that I have improved a lot since the beginning of the season. I can go farther, faster, and overall perform better for the future seasons to come," Deckard said.
   "I did pretty well this season, I tied for first for sophmore," Joe Vorce said.
  Next season, the team is hoping to have a bigger team. With only three riders at the high school level this season, recruitment will be a high priority to grow the program.   
   "I think that we all hope the team continues to grow and we are getting a few new courses built in Warsaw too," Deckard said. 
Anyone who is interested Contact Mac Vorce for help getting involved, getting more information and finding a proper bike.
Leave a Comment
About the Contributor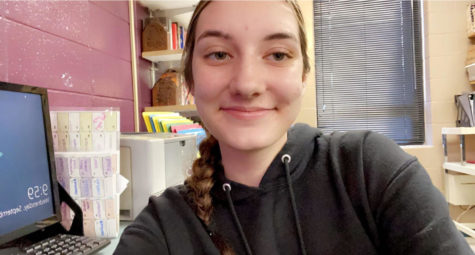 Ciara Kleihauer, Managing Editor - Photography
Junior Photography Editor Ciara Kleihauer is on newspaper staff for her second year. She is on staff again because she loves writing for the school newspaper....