Interim superintendent Dr. Tony Berry wishes the best for Warsaw schools
 The career of Dr. Tony Berry has come full circle as he is ending his time as interim superintendent this semester.
   Berry started in education at Warsaw and now he will officially end here as well. 
   Berry grew up in Stockton and went to college at Southwest Baptist University receiving his masters and specialist degrees. Then, in 2015 he received his doctorate from SBU as well. 
   Before coming out of retirement to serve as interim superintendent at Warsaw, he started his teaching career here in Warsaw as a science teacher 
for three years and then assistant principal at the high school and South Elementary principal between 1996-2007. Berry left Warsaw to become an activities director in Branson from 2007-2014. To follow, Berry was the assistant superintendent at the School of the Osage from 2014- 2017. Finally he retired at Bolivar where he was the superintendent from 2017-2021.
  "Being a supt. is not glamorous, but I really like the long term impact you have on an entire educational generation.  The day to day working with kids is the greatest drawback," Berry said. 
   Just two weeks after Berry's retirement from Bolivar, he came back to where he started to fill in as superintendent for a semester. 
   "This is Warsaw!  I have a significant love for this district.  This is where I started and owe you guys my best," Berry said.
   After being asked by a representative from Ed Gov if he would be available to come here, "I prayed it through and said ok," Berry said. 
   Since Berry has retired he can only be here for one semester. He arrived late August and by the time students get back from Christmas break, the school will have another step in superintendent, Dr. Brent Depee. According to the Rules of the Public School Retirement System (PSRS) Berry can only serve as the superintendent for 550 hours. 
   Something that Berry would like to see in the district would be everyone committed to moving forward. 
   "Students are the ones that can make that the easiest transition.  When the kids are committed to being great, everyone willingly jumps on board," Berry said. "I hope the same thing for this district that I have stressed for all the districts I have been in… BE GREAT!  That is easy to say but hard to do.  It takes a level of commitment that is uncommon and willingness to put in the necessary work (sweat equity).  You have that work ethic & dedication, and the example has been established in the past years.  Tradition – Pride – Excellence," Berry said. 
Leave a Comment
About the Contributor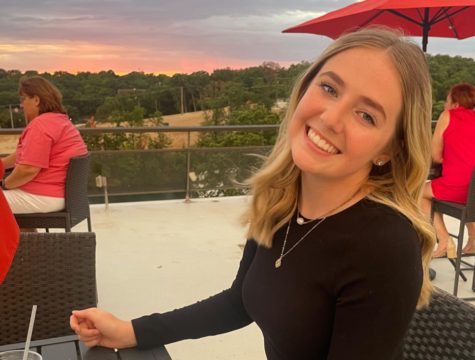 Jazzmyn Swisher, Managing Editor - The Wildcat
This is senior Jazzmyn Swisher's third year on the journalism staff. She is the managing editor of The Wildcat print edition this year. She decided to...