Four new staff members join WHS mid-year
This school year has been unique with many new teachers, including some who started in the middle of the quarter. WHS welcomed a new art teacher, English teacher, math teach, and a new paraprofessional.
Derek Norton is the new art teacher. He teaches Art 1, Art 2, Drawing/Painting and Sculpture/Ceramics. He has lived in several places throughout his life, including Pensacola, FL, Rich Hill, Joplin, Kansas City, and now Warsaw. His wife's name is Katie, and he has three children; Anya who is nine, Asher who is six, and Lily who is two.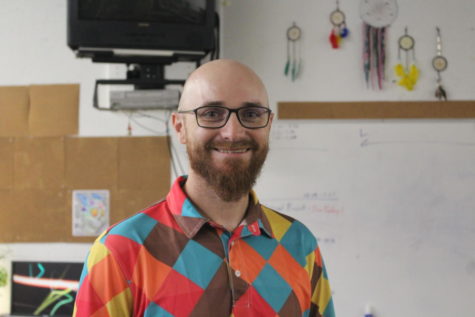 ¨My favorite thing to do is to spend time with my family, but I also love to play board games, video games, and watch movies. I enjoy hiking, camping, hunting, and science as well," Norton said.
Since Norton did start in the middle of the quarter, the class completed previously assigned work and then started the new quarter by reviewing basic skills.
"I use a choice-based, student-focused method of teaching in my classroom. Specific skills taught to the entire class and the individual projects are highly customizable based on student interest," said Norton.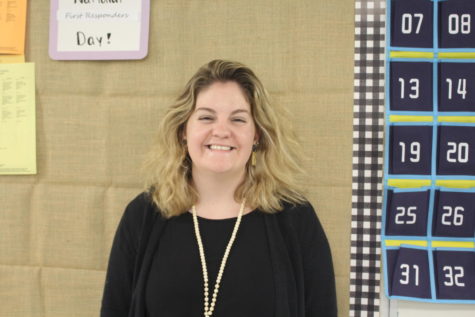 Abigail Bertz is the new English teacher. She teaches English 3, Advanced English 3, and semester courses in Creative Writing and Film as Literature. She is from Raymore near Kansas City. Bertz is in her last semester for her degree in English from Southwest Baptist University.
"I come from a large family. I am a blended family and have been since I was five years old. My parents got divorced when I was young and my mom got remarried. I gained two brothers to go along with my two biological brothers. We are a big family that goes overboard with all holidays and enjoy having family gatherings. When we get together, we spend hours together. I love my brothers and my two-year-old niece is my favorite person in the whole world. I was born to be an aunt," said Bertz.
Bertz enjoys watching reality T.V. and dramas. She also likes hanging out with friends, her fiancé , and just relaxing.
"Honestly, I like shopping, but my wallet doesn't," Bertz said.
Bertz replaced former teacher Holly Howerton.
"I have been trying to tie all the loose ends. I am excited to get into my own lessons with the students and get to know the students better," said Bertz.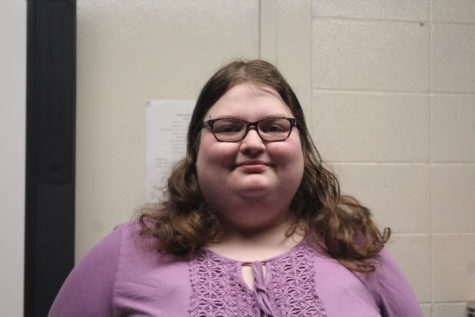 Julianna Conway is the new math teacher who stepped in to replace former teacher Jamie Allen. She teaches Algebra, PreAlgebra, and Integrated Math. She is from Green Forest, Arkansas and is currently finishing out her college degree in Middle School Mathematics with certification in math at Southwest Baptist University in Bolivar.
"I wanted to go into education because when I was growing up, my teachers were the people who helped me thrive. I wanted the chance to be able to make a change in a child's life and give them the love that they deserve," she said.
Conway enjoys board games, reading, and also watching medical or law T.V. shows. She is married to another Warsaw math teacher, Ty Conway.
Since the prior teacher left, she is trying to start new.
"I am making sure everything she taught was properly understood before moving onto new things," Conway said.
She also believes that making math more enjoyable is by doing hands-on things such as projects.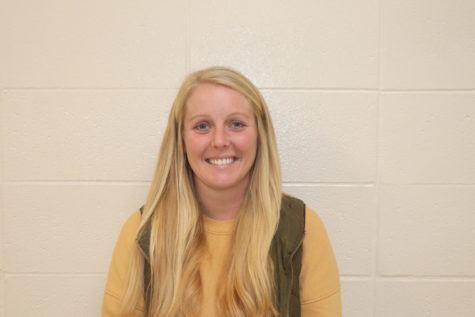 Kendra McCullick is a new paraprofessional this quarter. She helps students with Individualized Education Plans. She is from El Dorado Springs and moved here six years ago for new scenery and to be closer to the lake.
"I have many dogs that I enjoy playing with," McCullick said, "I also enjoy watching T.V. shows, SVU, and Yellowstone."
The reason why McCullick decided to come here and start to para is because a fellow teacher had referred her and another reason why is because "I wanted to be involved with the school and help the students be successful In our community," McCullick said.
With all that has happened this year with having to replace teachers in the middle of quarter, everything is starting to get back to normal.
"This year has been a struggle for all, but these teachers coming in and replacing the previous that had left has been a huge help to everyone," math teacher Bobbi Swisher said.
Leave a Comment
About the Contributor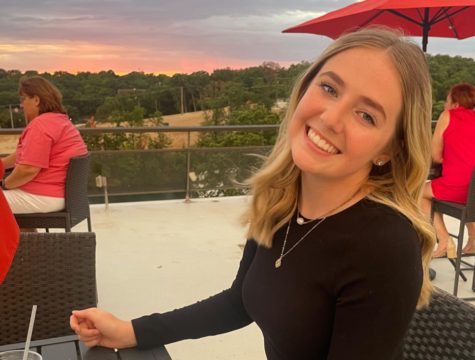 Jazzmyn Swisher, Managing Editor - The Wildcat
This is senior Jazzmyn Swisher's third year on the journalism staff. She is the managing editor of The Wildcat print edition this year. She decided to...