Model students rewarded for hard work with NHS induction
Success, hard work, and dedication – these are the qualities students selected for NHS have demonstrated and now are getting rewarded. National Honor Society is a huge accomplishment for any student.
This year there were a total of 14 new students inducted into the NHS. They included juniors Ashlynn Laue, Anna Siegel, Perrie Judd, Rachael Hawkins, Ashley Spry, Samantha Pearman, Gracie Comer, Julie Huckaby, Logan Schockmann, Jazzmyn Swisher, Ellie Murrell, Landon Boggs, Hudson Karr, and Abigail Dendish.
With all the hard work they have put through high school, it's finally paying off with a huge accomplishment. The candle light ceremony was held, along with the induction ceremony on October 26.
"I think it's important to me because I've worked hard throughout high school to be successful, and being accepted shows that my hard work was worth it," junior Perrie Judd said.
Sponsor Daniel Waller explains NHS as a "nationally recognized academic organization that is about academic excellence and community service."
NHS aims to be a really big help within the community in any way they can.
"It's a group of people trying to help our community as best they can, whether it be picking up trash, or reading to the elementary schools," senior NHS Vice President Tyler Parker said.
This year, some of the kids would like to see more done within their community.
"
Being accepted shows that my hard work was worth it."
— Junior Perrie Judd
"I would like to see more activity within our community, last year wasn't at all what I expected NHS to be like. We, as NHS, want to be able to give back and just have fun," senior NHS President Nora McMillin said.
With COVID restrictions last year, it was really hard for the students to get out into their community and really engage the way they wanted to.
"Last year, we were really limited in what we could do, due to COVID, but now there are a lot more potential things to do," Parker said.
Leave a Comment
About the Contributor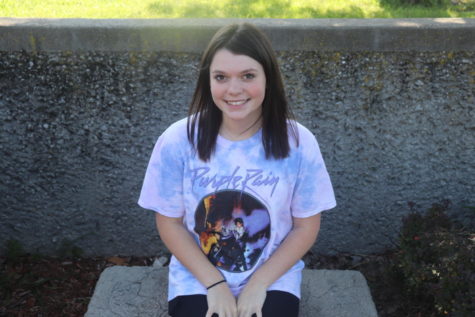 Olivia Strange, Staff Writer
Sophomore Olivia Strange is entering her first year of journalism. She's really looking forward to being more involved in her school through this class,...