Students, teachers recall stories of their Happy Holiday gone wrong
Thanksgiving and Christmas celebrations don't always go as planned
The air is cold and crisp, the leaves are crunchy and VSCO girls are taking selfies with their pumpkin spice latte. Fall is in the air, which means the holidays are just around the corner. Soon, families and friends will gather to celebrate with traditions, but holiday festivities don't always go as planned.
"We were playing a bean bag toss game outside. My aunt didn't see the bean bag, and she tripped over it and fractured her ankle," freshman Hazel Thompson said.
The holidays are a prime time for food disasters. From pies to turkey, many things could go wrong as the big meals are prepared.
Freshman Maddison Lawrence recalled a time when an electrical mishap made her Thanksgiving meal more interesting.
"We were cooking all the food for Thanksgiving when we blew a circuit, along with the lights, because we were cooking so many things. We fixed the circuits, but we couldn't fix the lights, so we finished cooking in the dark with candles," Lawrence said.
"One time I tried to make a pie, but I set the oven too high. The pie exploded and overflowed all over the oven," sophomore Autumn Walton said.
"On Thanksgiving, my grandpa put the turkey in the oven with the baking bag. I guess there was too much air, because it expanded and popped. I had heard a really loud bang and thought the turkey exploded. It was so funny, mainly because my grandpa always says he makes the best turkey, but he messed up this time. My whole family was laughing at him," freshman Ashlynn Adams said.
"We were at my grandma's for Christmas and we were pouring mashed potatoes and there was a baby rat in the mashed potatoes," sophomore Ava Hughes said.
Christmas is a fun time to get together with family and friends and many students say they take advantage of the winter weather to go sledding, which is often a recipe for disaster.
"I was sledding on Christmas and I couldn't stop and I slammed into the back of my brother's truck," junior Angie Duzan said.
"My family and I went snow sledding on a hill and when we sled down the hill we lost control and crashed into a tree and we all got hurt," senior Skylar Pearson said.
"It was really snowy outside, so we went sledding on a four wheeler. I had fallen off and a family member's boot had busted my lip open. The only thing that stopped me from crying was Scooby Doo," speech and history teacher Douglas Chronister said.
The holidays are a prime time for gifting and gag gifts provide many opportunities for memorable laughs.
"My brother gave me a fake lottery ticket, and I thought I had won enough money to pay off my student loans," math teacher Bobbi Swisher said.
"When I was seven, my parents put my Barbie doll in a computer box to look like a present and I thought it was actually a computer," sophomore Angela Konopasek said.
"I tried to shake a present for Christmas and it shattered and I put it back, it ended up being my sister's," Hughes said.
Every year for Christmas, nearly everyone buys Christmas trees, drags them home, decorates them, and finally puts presents under them. Sometimes mistakes happen and their beautifully sculpted plans turn into a "hot mess."
"After two hours of getting the whole X-mas tree put up, I went to put the star on top and I fell and the whole tree came down on top of me," junior Faith Martin said.
"My dad was trying to put the angel on the tree and knocked the tree outside by our campfire and it almost caught on fire," junior Sarah Gilbert said.
"We had a real tree one year for Christmas and we didn't have it set up the best, so one day I was sitting in the living room and the tree completely fell over on top of me. A whole bunch of ornaments shattered and broke," sophomore Rachel Henderson said.
"My grandma fell into the Christmas tree and broke the angel on top," sophomore Olivia Strange said.
The holidays are a time for friends and family to come together. There are always going to be happy accidents, embarrassing moments, but at the end of the day they are just funny memorable moments.
"My advice for surviving the holidays is to not take anything for granted," Walton said
"Serve with love, have fun, and cherish the little moments, because they fly by so fast," Konopasek said.
Leave a Comment
About the Writer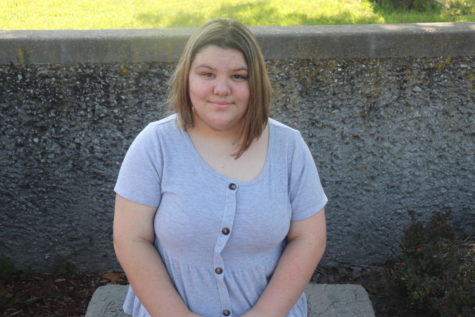 Ariel Harrington- Plaster, Staff Writer
Freshman Ariel Harrington-Plaster is a new member of The Wildcat staff. This is her first year serving as a staff writer. She is involved in the speech...