Students frequent Warsaw's fast food options
Fast food is a necessity for life for many Warsaw teens with students having enjoyed Warsaw's fast food restaurants, such as Sonic, Subway, Taco Villa, and Pizza Hut, for years. With Taco Bell being opened on Nov. 3, choices of fast food increased by one.
"I think it is very exciting that we can expand our community, I recently got a job there so I am for sure excited to get Taco Bell open and going so I can make money there and so I can eat tacos and stuff along those lines," junior Emily Younce said.
According to a recent student survey of 75 students, nearly half of students surveyed report eating fast food at least once a week.
"People like me that have a constant busy schedule don't have time to go home and fix something. It's easier to just get fast food really quick to save energy and time," senior Jolina Givens said.
Out of the 75 surveyed, 37 students (49.3 percent) reported eating fast food "sometimes," about once a week, 12 (16 percent) reported eating fast food "often," three to four times a week and 25 (33.3 percent) claimed they ate fast food "rarely," one to two times a month and 1 (1.3%) said they ate fast food daily.
Twenty-eight (37.3 percent) of students reported spending less than $10 a week on fast food. Twenty students (26.7 percent) spend at least $10 a week, 16 (21.3 percent) reported spending at least $20 a week and 11 (14.7 percent) reported spending at least $30 a week on fast food.\
With students frequenting many of Warsaw's fast food restaurants, they have had a long time to decide what they prefer.
Freshman Elijah Long said he prefers Sonic Drive-In.
"Although they are slightly more expensive than other places, they have a higher quality product," Long said.
"Taco Villa because they have the best jalapeno poppers and food in general and a fair price," junior Angie Duzan said.
"McDonald's because their McChicken with cheese on it is really good," freshman Jasmine Kahler said.
With the opening of a new fast food choice, teens can add to those favorites.
"I think this is another great addition. We need more places! This will be nice for late night meals, and when we have weekenders or other schools coming for sports. This is just another option," sophomore Rachel Henderson said.
"I think it is a wonderful opportunity for the community, but unfortunate that it takes business away from small businesses like Taco Villa," senior KayLee Lawson said.
"I think more fast food coming in will give more options than what we have now and you don't have to drive so long to get Taco Bell anymore, even though I'm not a big fan of Taco Bell, but some are," sophomore Gage Nelson said.
Leave a Comment
About the Contributor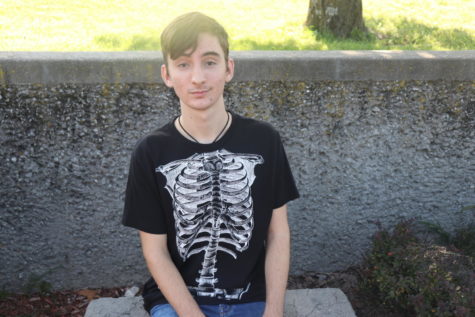 Taylor Banner, Staff Writer
Junior Taylor Banner is 16 years-old and has been a staff writer for The Wildcat for two years. He first joined the newspaper because he likes to write...