Six new faculty/staff added to high school
Several new faces have been added to the high school staff this school year.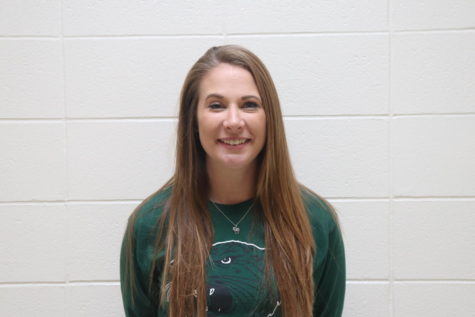 Laurel Larimore is the new physical science, physical education teacher and volleyball coach. Larimore graduated high school from Green Ridge in 2011 and from there she went on to graduate college from the University of Central Missouri in 2017. Before coming to Warsaw, she taught and coached volleyball at Lincoln. Larimore is in her fifth year of teaching and eighth year of coaching.
Q: What are your hobbies?
A: I enjoy hanging out with friends and my dog, Marley.
Q: What is your advice to students?
A: Never let anyone push you into something you don't love.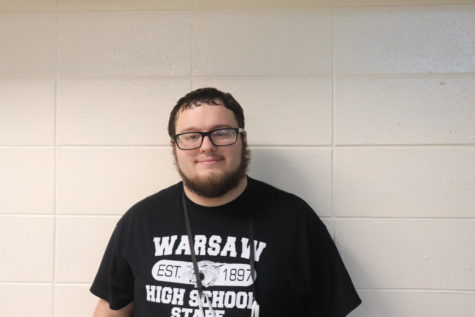 Ty Conway is the new Algebra I and geometry teacher; this year is his first year teaching. Conway is married to his wife Juli Conway. He graduated from Pleasant Hill. After high school, he attended Southwest Baptist University where he graduated in 2021.
"My geometry teacher in high school inspired me to pursue a degree in mathematics education, and I have always loved teaching," Conway said.
Q: What are your hobbies?
A: I enjoy playing soccer, fixing things, wood working, solving twisty puzzles (Rubik's cubes), playing board games and playing card games
Q: What is your advice to students?
A: Put effort into everything you do and turn everything in on time. You only go through high school once in your life, so make it count and enjoy this chapter in life. Get involved, attend games and events, build friendships, and volunteer.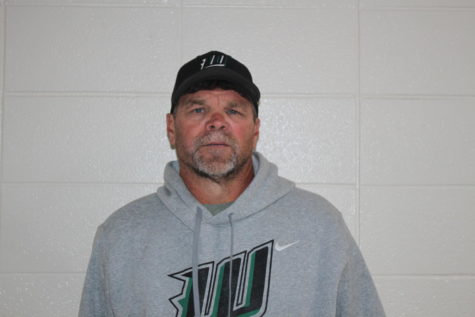 Leon Miller is in his 36th year of teaching and his first at Warsaw. He is teaching lifetime sports and strength and conditioning. He is also the defensive coordinator for the football team. Miller is married to his wife,
Deanna, and has two daughters, LeAnn and Tara. He graduated high school at Adrian and from there went to Pittsburg State University. Before coming to Warsaw, he taught at Neosho. Miller's biggest influences for becoming a teacher were his family, teachers, and coaches.
Q: What are your hobbies?
A: My hobbies include anything outdoors, horseback riding, four wheeling, and wave runners. I love to be in, on, and near the water. I haven't hunted or fished in awhile, but I am looking forward to getting back into it
Q: What is your advice to students?
A: Just try to get better every day, be better than the day before.
Q: What pets do you have?
A: I have two dogs; Spur and Remi. I also have three horses; Beauty, Nick, and Susy.
Richard Grishow is in his eighth year of teaching and is the new American History teacher. He is also the football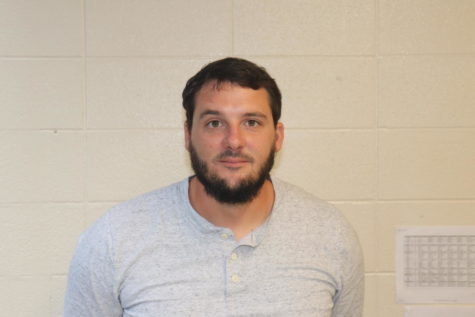 team's defensive and offensive line coach and has been coaching for ten years.
Grishow is married to Jennifer Grishow and they have twin boys; Emerson and Granger. He graduated high school from Appleton City and graduated college at Central Methodist University. Before moving to Warsaw, Grishow taught at Lamar. He decided to become a history teacher because he always loved history as a subject.
Q: What are your hobbies?
A: My hobbies are hunting and fishing.
Q: What pets do you have?
A: I have a Lab/Chesapeake Bay Retriever Mix.
Q: What is your advice to students?
A: The bridges that you burn today are the ones you can't cross tomorrow.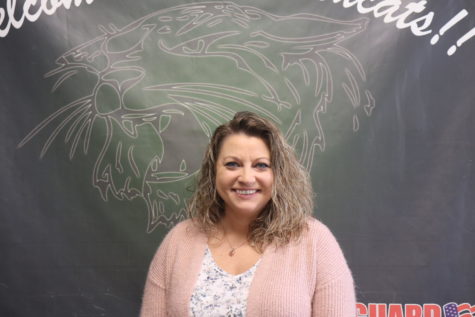 Jessica Hinkle is the new administrative assistant in the front office. She is married to Joel Hinkle and they have two daughters, Hailey and Haven. Hinkle and her husband are both Warsaw Alumni. After high school Hinkle attended Columbia College to become a paramedic. Before becoming an administrative assistant she did a few other things.
"I did a little bit of everything. I have worked in the Ambulance, ERs, and Clinics. I have had my EMT license for 15 years. I also worked for 911 Dispatch for about two years. Right before coming to the school, I helped my family open and get their coffee shop, Mozark Mocha in Lincoln, up and running," Hinkle said.
She is very grateful for the opportunity she was give
Q: What are your hobbies?n to come aboard here at Warsaw High School.
A: My hobbies include riding horses, deer hunting, and just about anything outdoors.
Q: What pets do you have?
A: We have two cats, two dogs, and five horses.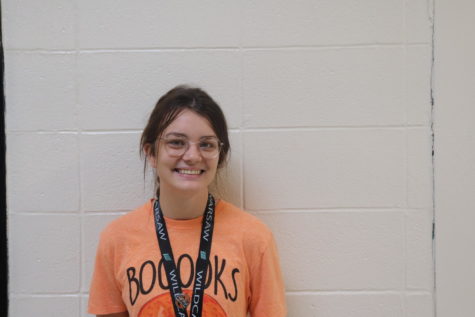 Paige McKinsey is the new English I and II teacher and it is also her first year teaching. McKinsey is engaged to her fiance, James. She graduated from Smith-Cotton in 2016. After high school she attended a few colleges, which consist of Missouri Western State University, State Fair Community College and the University of Central Missouri. She earned her degree from UCM.
"I fell in love with the campus and my classes. The teaching courses there are so wonderful, and my professors made a big impact on me. I did not even start there wanting to be a teacher, but after one teacher's course, I fell in love and never looked back," McKinsey said.
Q: What are your hobbies?
A: In my free time, I read a lot! I have already read 112 books this year, and I am hoping to make it to 150 before 2021 is over. I also watch anime pretty often with my fiance. I also spend lots of time outdoors, usually walking trails or just reading outside.
Q: What pets do you have?
A: I have two cats, Gumbi and Mr. Whiskers.
Q: What is your advice to students?
A: Always have a goal. I am a big goal setter. I always have a goal for my week, my month, the year, and the next five years. Always remember to push yourself to be better than you were yesterday. Get enough sleep! Stop sleeping in my class! Is that even comfortable? Learn to value your sleep. It is so important both for your physical and mental health to get the proper amount of sleep each night. If you ever need help, ask someone for it.
Leave a Comment
About the Contributor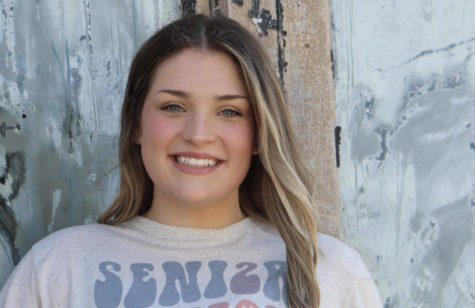 Gracie Comer, Editor-in-Chief
Senior newspaper Editor-in-Chief Gracie Comer has been part of The Wildcat production for four years now. Her freshman year, she served as a staff writer,...