School feels the pain of statewide teacher shortage
In any school the main key for the school to be able to run is to have qualified teachers and to be able to fill all positions in the building. This is becoming much more difficult in recent years.
   Pre Covid, there was an 11 percent teacher shortage in Missouri. Due to the stress and requirements of last year, the Department of Elementary and Secondary Education estimates that the teacher shortage could be anywhere between 20 to 25 percent in the next few years. That's a combination of COVID and fewer people going into education in college.
   Many students and staff members feel that the teacher shortage is due to lack of respect from students, parents, and teachers. Other students feel that staff members are unhappy.
   "I feel like the teacher shortage is because of low pay, lack of respect, from students and parents. It's also a tough job," social studies teacher Matt Dove said. "The amount of disrespect given from students to teachers have risen significantly and teachers don't get paid enough to deal with it." 
   Dove does not think the problem with recruiting teachers is limited or worse at the Warsaw district.
   "Our district is doing better at getting teachers than most districts in this state," he said.
   Students recognize that teachers are struggling with the stress of the job.
   "Because most of the kids that go here are rude and disrespectful, teachers don't have the patience to deal with kids that don't want to learn," senior Shyanne Ramsey said.
   Due to the teacher shortage, there are additional subs in the building. This can affect students' school work and grades, many classes are behind due to this. 
   "It's affecting my learning and is making it hard to get the learning material I need," sophomore Grace Drake said.
   "We don't have a real teacher so it's making it hard to learn," sophomore Olivia Strange said.
   Some feel that the lack of pay makes college expenses not worth it. There has always been an argument about teachers overall being underpaid.
   "Low pay is the number one factor, teachers in general are underpaid nationwide. This is not just a Missouri problem," Principal Danny Morrison said.
   "The cost of getting a college education compared to pay doesn't make it worthwhile to go into education," Dove said.
   Those in education hope that a solution to this problem will be found.
   "We need to come up with a plan as a nation/government to find a way to entice more qualified people to go into the teaching field," Morrison said. 
  "There were a lot of people who went. With everything going on they said that either people don't want to do it because they don't feel safe or they think they don't get paid enough, so they were really glad with all the students who attended," said junior Jazzmyn Swisher.
"I believe that getting more support from parents, more people saying positive things about teachers, and giving them credit for the good they do would have a big impact on teaching," Dove said.
Leave a Comment
About the Writer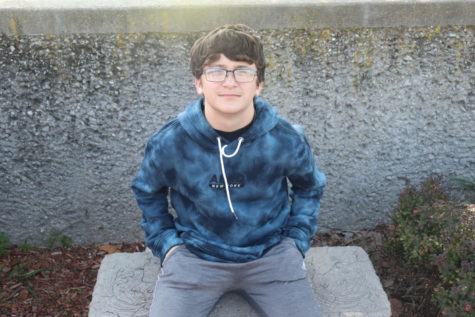 Riley Haidusek, Staff Writer
Riley Haidusek is in his sophomore year of high school and his first year on the newspaper staff. His hobbies include skating and hanging out with friends....