Senior night for volleyball brings bittersweet emotions
The volleyball season is soon coming to an end for the volleyball team. Senior night was Sept. 6 against the Osceola Indians. The girls have bittersweet emotions as they come to a realization that the end of their high school volleyball career is quickly approaching.
"I am sad it is coming to an end because I have played with these girls for a while and I am going to miss that," senior varsity weak side hitter Taylar Kleihauer said.
"This is a loaded question. Some of the best memories I have from high school are from my four volleyball seasons here at WHS. When I leave I don't know what I'm going to do without it. I love volleyball and anything you love that you lose hurts and you'll miss it," senior varsity outside hitter Emma Johnson said.
Although they haven't met their expectations of this season, the girls are still working hard and seeing changes everyday which paid off when they won against the Butler Bears on Sept. 27.
"We have improved a lot from this summer and are working hard every day to get better," head coach Laurel Larimore said.
"I believe we need to learn to trust each other and communicate with each other," sophomore outside hitter Angela Konopasek said.
"I think we are doing a lot better than we were in the beginning but we need to work on having better communication, playing the correct spot on the court and keeping each other's heads up," Kleihauer said.
Besides that they plan on working together, they have reflected throughout the season on what players personally have succeeded at.
"I think that I have a positive impact on the team by keeping my teammates pumped and getting kills for the team," Johnson said.
"I try to get people hyped and ready for the game and pick people up," Kleihauer said.
Some of the seniors have an idea of how they would like to leave their mark on the team.
"I'd like to end my volleyball career at WHS by contributing as much to the team as I can before I leave," Johnson said.
"I would like to go out with a bang," senior varsity back row Bella Morrison said.
"I want to leave on a good note and have some good wins and memories with my teammates," Kleihauer said.
Leave a Comment
About the Contributor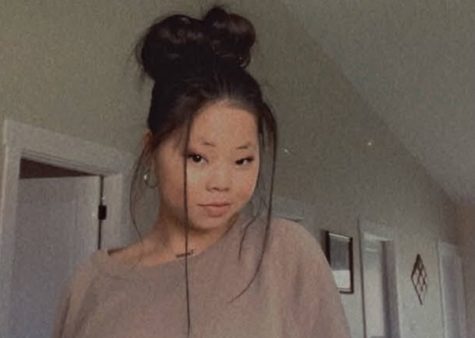 Abby Dendish, Managing Editor - Advertising
Senior Abby Dendish is excited to begin her second year as a part of the journalism staff. This year Dendish is participating as an editor and can't wait...