Exchange students gain American experience at Warsaw
This year, the high school is honored to be able to host two foreign exchange students: Thom Hooiveld from the Netherlands and Giovanni Pagliani from Italy.
Hooiveld and Pagliani have experienced much about American culture, but Hooiveld's biggest change was the language.
"I have to speak English all the time," he said.
Hooiveld can speak Dutch, English, a little bit of French, and German. Pagliani can speak Italian and English.
Schooling in the US and schooling in Pagliani and Hooiveld's home countries is so much different. In the Netherlands, a student will take a test at the beginning of high school to determine if he will take four, five, or six years of high school, six being the hardest to qualify for. Then, after high school, they will choose what type of college they want to go to.
In Italy, a student will have five years of high school to attend.
Their school starts in September and their class begins at 8 am and then ends at 1 p.m. In the Netherlands it is different everyday.
"So, sometimes I start at 8 or 9 am and sometimes at 11 or 10 am," Hooiveld said. "The earliest is 8:25, but most of the time I start at 9:15 and every Friday at 10:50."
American school busses are something different for both of them, they usually travel by using bicycles or Mopeds most of the time. They don't have a lot of vehicles and the legal age to drive there is 18.
Since both students have been in Warsaw, they have learned to love some things and not so much others.
"I like the experience of trying new things," Pagliani said.
"It's a completely different country and I like meeting different people," Hooiveld said. "I don't like having to wake up at six in order to go to school."
Becoming a foreign exchange student comes with a lot of work and time. There are academic requirements to qualify for the program. The applicants then must fill out paperwork and be put on a list for a family. It takes a while for everything to go through and then once everything does, the student will pack his things and go to the family that will be hosting him for the year.
They both have the same host parents, Summer and Tony Northcutt.
Pagliani's family all works with the law including his mother, father and siblings but Pagliani wants to go into the medical or engineering field.
"I thought I was going to be homesick, but I'm not," Pagliani said.
Hooiveld's mother and father work in education. His mother is a high school chemistry teacher and his father is a professor and a university administrator. He has a younger brother who is 14. Hooiveld plans to become a technical engineer or do something in tech business.
Leave a Comment
About the Contributor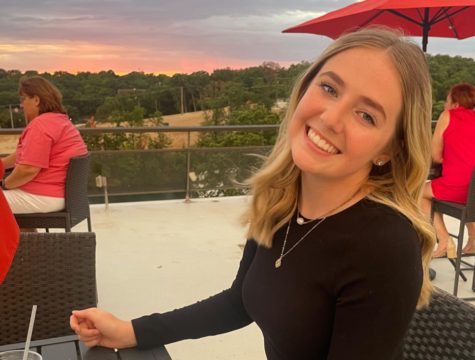 Jazzmyn Swisher, Managing Editor - The Wildcat
This is senior Jazzmyn Swisher's third year on the journalism staff. She is the managing editor of The Wildcat print edition this year. She decided to...