Football team works together to secure the dubs
The Wildcats have come out stronger than ever, being 6-1 and still pushing forward.
Prior to the loss against the Butler Bears, the Wildcats were undefeated. The Cats fell 28-22.
"The season is going great, no one so far has been within 24 points," senior right tackle and defensive end Cameron Taylor said after their week five game against Adrian.
"It's so far the best season we've had in several years," senior left tackle and defensive end Garrett McGann said.
The Wildcats had won every game before the Butler game. They had faced their toughest competitor in week five at Adrian.
"Adrian has been our toughest game because of their talent level and overall team size," head coach Ryan Boyer said.
As of week seven, the Butler Bears have been their toughest opponents. Butler was ranked fifth in the state and the Wildcats were ranked eleventh. To prepare for the Butler game, head coach Ryan Boyer said the boys put in extra time on film and walking through stuff.
Prior to Butler, some players, however, felt like the wins had come rather easy.
"I don't think we have had a toughest game," junior receiver and linebacker Tayten Boyer said prior to Friday's Butler game.
"I don't think any of the teams were tough because our team executed and did our jobs," sophomore outside linebacker Riley Taylor said.
Many players feel differently about last season compared to this season.
"We all have gotten better at just being teammates and working together and that's why we're doing so well," junior running back and middle linebacker Gage Whitaker said.
Players feel that there have been many team improvements.
"Our defense is more disciplined compared to last year and our overall determination is well improved," McGann said.
"We lost a lot of linemen last year and people were expecting us to lose at the front line, but that's where our best plays have come from this year. Without them, we wouldn't be where we are," Riley Taylor said.
Head coach Ryan Boyer feels that senior leadership is a very important factor on and off the field. Senior players were honored before the Butler game on Friday.
Players say the leadership of their coaches has a lot to do with their success this season.
"We have two new great coaches and the chemistry this year is very good. We have guys that can play wherever it's needed and we trust that each person will do their job," Cameron Taylor said.
"I like the new coaches a lot, I think they are one of the main reasons our defense has improved as much as it did from last year," McGann said.
Strong safety and tight end senior James Kellner got injured in the jamboree. He fractured and dislocated his ankle.
"We lost a senior in our jamboree and I'm playing my heart out, not only because he can't play, but to do everything in my power to take him to the state championship because we all know he would do anything to be out there on that field," freshman corner and running back Tydavion Williams-Prichett said.
Leave a Comment
About the Contributors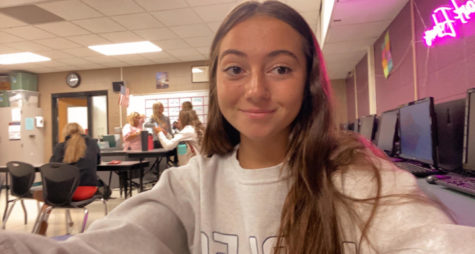 Keira Mostaffa, Managing Editor - The Wildcat Online
Sophomore Keira Mostaffa is in her second year of the Wildcat news production. In Mostaffa's first year on staff, she served as a staff writer then was...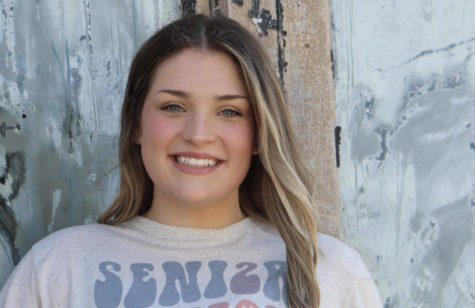 Gracie Comer, Editor-in-Chief
Senior newspaper Editor-in-Chief Gracie Comer has been part of The Wildcat production for four years now. Her freshman year, she served as a staff writer,...