Thank you and goodbye
My four year period at Warsaw High School has sadly come to an end. I have cherished my time with great friends and staff. I can say without a doubt that I have definitely learned a lot about myself and about life in general, whether it be from going to Mr. Wright's office once a week for speeding, or the inspiration Mrs. Roellig spoke everyday.
It is crazy to see how much I've grown since freshman year – from a little 5'4" 140 pound freshman whose only worry was how many three pointers he was going to make this basketball season, to a senior who has been through Basic Combat Training, and is ready for the challenges college at UCM has to offer. Life moves fast, but I wouldn't change anything about my time here.
A person once told me you change for the standards to succeed. I think about that all the time and how I can change to succeed in my life and my goals. A lot of people in today's world expect the opposite. They want the happy life to come to them with no sacrifice.
My best advice for the freshman class is to have fun and live your life. Life is so short so don't be scared to take control of your future and be the best you can be! Be motivated and determined in every action you take here. Be proud to be a Warsaw Wildcat and carry on the traditions every generation before us has created. Continue to be the change you want.
Thank you to the awesome staff and friends who have helped shape the person I am today. The memories and life lessons I've experienced here are unbeatable. Four years seemed like a lifetime freshman year, but now I'm sad I can't go back and do it all over again.
Leave a Comment
About the Contributor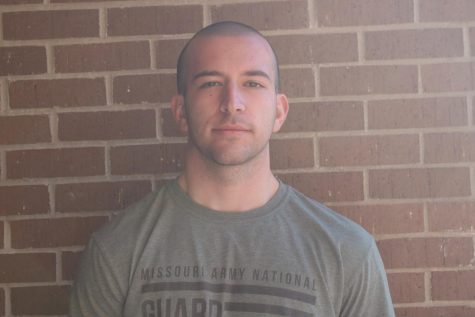 Joe Montez, Staff Writer
Joe Montez is an 18-year-old senior. Joe took a leap of faith when joining journalism in his last semester of high school. He is very passionate about...