Senior school experiences enhanced through the fine arts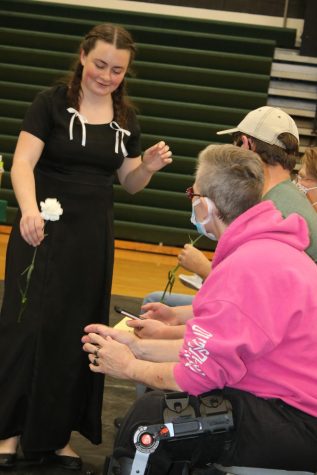 As the school year comes to an end and seniors prepare to graduate, those involved with the fine arts reflect on how their lives have been impacted by the department and how it has a positive effect on the school.
   "I think music is important in school because it allows for students who may not fit into other scenes, to be accepted and nurtured in choir. I think that music is a great creative outlet and allows high school students to grow and get to know themselves," senior vocalist Lauren Kreisel said.
   "It is a great way to be artistic and creative, general education cl
asses kind of bore you and are dulling your creativity. Having a music class is a great way to express yourself and pick up a talent along the way," senior instrumentalist Aerial Quigley said.
   "Music helps you discover yourself in a way, and helps you think about complex things,"  senior instrumentalist and vocalist Jamie Jorgensen said. "When I play my instrument, I constantly have to know what beat I'm on and what measure I'm in, what note I have to play while also constantly listening to other sections and blending with them. In choir, I have to remember the words I sing, the dynamic marking when I'm singing those words, listen to other sections so I can find my notes in the cord if I get lost and blend while singing. Being in band and choir helps you build multitasking skills."
   "Music is important in school because it helps the mind," senior instrumentalist Jesse Arms said. "Music can keep the bad feelings away."
   "Music has allowed me to express myself in a different way than sports. Music has always been a place I can show off my talent and have a lot of fun," senior instrumentalist Darby Mostaffa said.
   Senior artist Bradley Brown, who is heavily involved in art classes, said that "you use a glass mirror to see your face; you use works of art to see your soul," which is a famous quote from George Bernard Shaw that Brown found on an oversized pencil.
   Each student has put in countless hours perfecting their craft, with some going as far as to take lessons outside of school. Due to their love for the fine arts, these students have filled their schedules with many different classes to get as much out of the WHS fine art department as possible.
   Brown has taken every art class offered by the school. Some students have talents that lie in the vocal and instrumental categories of fine arts.
   "I have been involved in music in school for eight years, starting with Keyboard Kids in fourth grade," senior Gabrielle Porter said.
   Porter has decided to study Instrumental Performance at the University of Missouri-Kansas City, and many other students plan to be involved with fine arts in college as well. Senior Ariel Givens plans to attend the University of Central Missouri to earn her business degree while also taking choir classes.
   The department heads will be losing valuable members of their programs as the year ends. 
   "I will miss their dedication and loyalty–traits that are rare these days," vocal music director Deanna Schockmann said.
   "I will miss how fun they are! Such a great group of seniors!" art teacher Jennifer Greene said.
"This year's senior class was a great group!  They worked hard and expected all of the other members of the band to follow.  The biggest things I will miss with this class is their leadership.  This class has some of the strongest leaders I've had in my career.  They are all destined for greatness!" Mr. Thomas said.
Leave a Comment
About the Contributor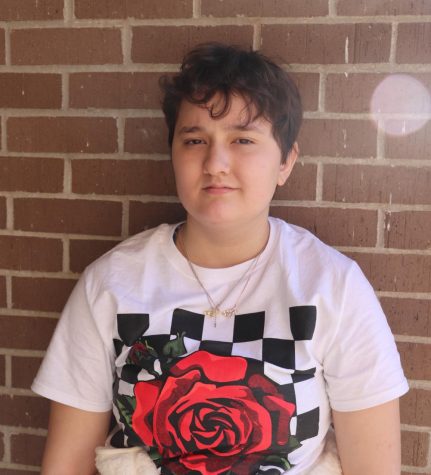 Victoria Paxton, Staff Writer
Freshman Victoria Paxton, started Journalism in the year 2021. This is her first year being on the journalism team. She started journalism because she...