Fewer restrictions would improve school atmosphere students say
   As the year comes to an end, it is important to reflect. This year was especially challenging, as it was an "experimental year" in terms of how the school handled COVID-19 with guidelines from the health department. 
   Some members of the student body had some constructive criticism on changes they would like to see for next school year, and most of them discussed the masking mandate for the year.
   Although the front office had to follow strict guidelines due to COVID, some students still had important criticism to share. Sophomore Taylor Banner did not support how uneven the rules were when it comes to enforcing the COVID rules in the school. 
   "The COVID precautions are very contradictory, like with sporting events not requiring masks while in the schools everyone is required and everyone uses the same unsanitized doors," Banner said. 
   Freshman Garret Hilburn thinks the school did a good job when it came to handling the COVID situation and was happy students even had a school year this year. 
   "I think they did a good job because they made it where we didn't have to do online and, when a lot of people were on quarantine, they did hybrid, which was better than online," Hilburn said. 
   It is important to know that Missouri has never had a statewide mask mandate, however it has been up to the county's health department to decide this matter. 
   Students voiced concern for wearing masks and lunch-time restrictions, while others were more disappointed in the cancellation of assemblies and events.
   "I like that we had school; I'm disappointed with not being able to do float building and banner making and the other highlights we had in years past," senior Jamie Jorgensen said.
     Students also voiced concern about other dress-code related restrictions. Just this year, students were banned from bringing in blankets to the school, and many students were upset by this for many reasons. 
   "[I didn't like] not having blankets because most of us are cold and use them on the bus to sleep on the bus. And most classrooms are very cold," said junior Nicole Say.
  Junior Shaynne Ramsey had some ideas for changing school procedures when it comes to allowing student opinion to affect how the system works. She says students don't feel like their ideas are really considered.
    "I suggest that students actually get a voice, school is all about being ourselves and bringing out our leadership but why have an opinion about the school if it's gonna get brushed off?" Ramsey said.
   Freshman Reece Brazel feels like the dress code is outdated and the front office should really take in consideration how it affects the students every day life. 
   "Remove dress code violations on certain things such as sleeveless shirts and headbands. In the case of sleeveless shirts it is not distracting enough for it to warrant being banned, and if being distracted by a shirt is such a problem then we'd have to ban glittery shirts because they attract your attention," Brazel said.
   Every year is a chance to improve and students hope to see changes to enhance their school experience. 
Whether it is with dress code, how COVID was handled, or being able to use a blanket in school, every opinion matters when it comes to making our school a better place. 
Leave a Comment
About the Writer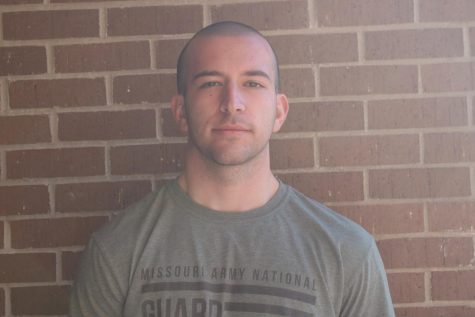 Joe Montez, Staff Writer
Joe Montez is an 18-year-old senior. Joe took a leap of faith when joining journalism in his last semester of high school. He is very passionate about...