Student fishermen enjoy snagging season, give advice
As the Spoonbill Capital of the World, Benton County brings fishermen from across the country when March rolls around and the snagging season officially begins. For many local fishermen, snagging is a way of life and something that they have been doing for many years.
"I've been doing it my whole life," senior Jake Steiner said. "Since I was able to pick up a rod."
Steiner's uncle was the first person to take him snagging and it has become an annual tradition for him.
"The people you go with makes the difference," Steiner said. "I've gone with Tyler, my buddy Dalton, Tate, it just depends on who wants to go I guess."
Sophomores Tyler Bone and Michael Givens went with him on the first day of the 2021 snagging season, which runs from March 15 to April 30.
"We caught two [spoonbill] in about an hour. We didn't weigh them but they were big, about 85 pounds," Bone said. "They stank, bad."
"It's easier going with other people," Givens said. "Especially with a gaff, which is a big ol' hook, it's got these big ol' pointy ends on it and you stab 'em with it. Getting them into the boat or getting them on the bank is probably the hardest thing."
Many of those who go snagging do it for the joy of the sport.
"[I like] the fight of the big fish because when you hook it you hook from either the side or the back to where they're going to swim harder," Steiner said.
"I like fishing, it's a good time. I like fishing for everything," Bone said. "I don't even like fish."
While there are many fun aspects about snagging, there are also downfalls that come with Benton County being such a popular snagging location.
"It's annoying because a lot of people don't know how to drive boats," Steiner said. "People come from everywhere to fish here."
"Getting hung up is annoying," Givens said. "Like, if you're spider-egging off the back, getting hung up with each other and having to untangle lines."
"It's annoying listening to Jake Steiner, nah, don't put that," Bone said. "Probably all the people down on the river."
Steiner recommends waiting a few weeks before heading out onto the lake to go snagging.
"About two to three weeks after opening day is the best time to go cause the water temperature will get warmer and the fish will move up," Steiner said. "In the beginning of the season they're down by Climax and the water circles around there so they'll just be in the pools."
Bone suggests going earlier in the season.
"The best time to go is early season, because you catch all the resident fish," Bone said. "You're better off going during the week if you can, bunch of idiots out there with their hundred-pound casts breaking their lines off on the weekends."
Bone and Givens offer some simple tips to make snagging easier.
"Get you a big weight and a big hook, drop it to the bottom and start yanking," Bone said.
"Get you a Dipsy Diver, pitch it out there, let it sink to the bottom and start dragging I guess," Givens said.
Leave a Comment
About the Contributor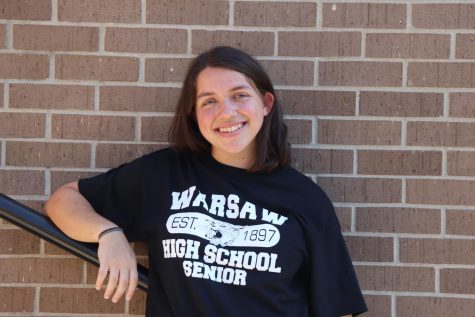 Emmaleigh Kowal, Editor-in-chief
Senior Emmaleigh Kowal is serving as a co-editor-in-chief for the Wildcat Staff after being on staff for three years. She is a writer who enjoys telling...