Softball team adjusts to spring season, new players
This year's softball season has undergone a big change now that the season has been moved from the fall to the spring. Players have mixed feelings about the change.
"I am [happy] because it is something new and the weather might be a little bit warmer than in the fall, but at the same time I do not like it because it is always raining," junior shortstop Madison Coskey said.
"I am just happy to have a season. I prefer a softball season in the fall, but I'm glad to see how spring softball goes," senior outfielder Aspen Whitaker said.
Junior catcher Taylor Howe agrees that there are benefits and drawbacks to a spring season.
"It is something new and the weather might be a little bit warmer than in the fall. but at the same time I do not like it because it is always raining," Howe said.
Head coach Steve Larson said the move was good for the program.
"It worked to our advantage, I'm not sure we would have had enough girls in the fall," Larson said.
The Wildcats finished the 2020 season with 20 wins and 5 losses. They lost 1-4 in the state quarterfinals against Sherwood. The team graduated six key seniors, including catcher Reagan Shelby, shortstop Aubrie McRoberts, outfielder Rayni Simons, pitcher Kya Schepker, second baseman Payge Adair and left fielder Kiersten Grobe.
"We have to rebuild a lot so it's a work in progress," Whitaker said.
The 2021 team is made up of 19 players, with two seniors, three juniors, five sophomores and nine freshmen. Howe is catching for the Cats with senior Kylee Fajen pitching. Sophomore Jazz Swisher will also be on the mound.
Howe said the team is motivated.
"I am rather hopeful for the year to go well. I believe everyone on the team really wants to do well and has the motivation to put in the work that is needed to succeed," Howe said.
The girls have big goals for this season.
"My goal is to win another district championship. I want to win the state title but it takes baby steps," Whitaker said.
"[My goal is] to get better and help the new girls learn more skills more confidence in their plays," Coskey said.
Larson said he wants his team to "work hard, improve every day, and win lots of games."
Howe also said her goal this year is to "make it to the final four as a team. But also, to just get better as a group for this following year. My personal goals will be to work hard and perform well enough to get first team All District and conference. Then I hope to work hard enough to receive first team All Region and All State."
With new faces on the team and the new spring season, the players are united by their enjoyment of the sport.
"There's a lot different now, but the love for the game remains the same," Whitaker said.
Leave a Comment
About the Contributor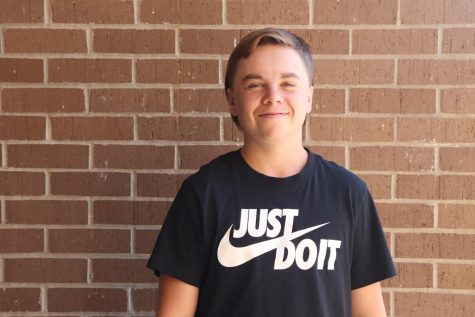 Alec Frost, Staff Writer
Alec Frost is a sophomore and this is his first year on The Wildcat news staff. Frost participates in baseball and basketball. In his free time he likes...