Players, friends, teachers mourn loss of coach and former student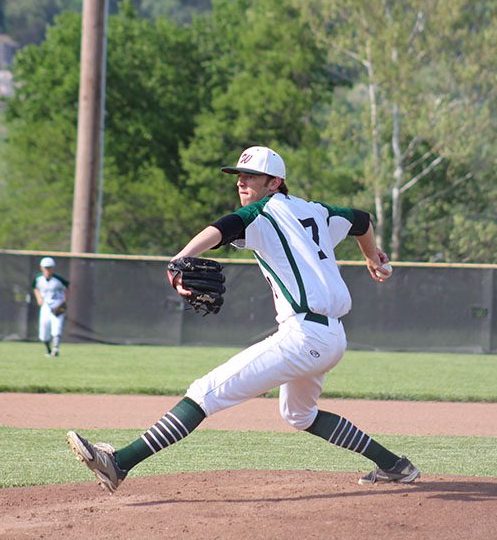 WHS students and faculty mourn the loss of alum and baseball coach Bailey Jelinek, after a terrible car accident on Sunday, March 14, 2021. According to the crash report released by the Missouri State Highway Patrol, the crash happened around 4:10 p.m. on southbound MO-7 just north of Walking Horse Lane near Warsaw.
Jelinek had a huge impact on everyone who knew him and even on some who didn't know him personally. He is remembered fondly as both a coach and a former student.
"I have been seeing the hashtag #lovelikebailey. I had Bailey in College Algebra. The other day, when I was teaching matrices, I remembered how excited he was to learn another way to solve systems that was easier for him than the traditional way. He expressed his joy. I had to take a second to gather my composure, because it was a flashback to where he was sitting and that big smile. Bailey wore his heart on his sleeve and he loved the world with his whole heart. He did not hold back his thoughts or emotions. We cannot all love like Bailey, but if we do our best to love like Bailey, it will make this world a better place," math teacher Amy Spunaugle said.
"
We cannot all love like Bailey, but if we do our best to love like Bailey, it will make this world a better place"
— math teacher Amy Spunaugle
"Bailey made me laugh at any moment. He always made my day better with his goofy laugh. He made any moment as memorable and positive as he could, he was the bright light in the room, the most outgoing, loving dude you will ever meet. He was extremely passionate and competitive with everything he did," junior James Kellner said.
People who knew Bailey noticed that he always seemed to have an upbeat personality and knew how to boost someone's mood no matter how he felt.
"Bailey had a boisterous, infectious and magnetic personality. When I think of Bailey, it is always with a smile on his face. He had a rare presence that made others comfortable and want to be around him. He had a great sense of humor and a wonderful ornery side which made him enjoyable to be around," math teacher Jowell Roellig said.
"Bailey was always trying to make people laugh or smile. He was the type of person who lit up a room when he walked in. Bailey did not know a stranger and he was nice to everyone. Bailey was one to stand up for the underdog in a way that was unique to his personality," Spunaugle said.
Senior baseball player Trey Palmer remembers Jelinek as a positive influence and someone who was fun to be around
"I never told him, but I looked up to Bailey for the person he was and even copied stuff he would say like swag, we all still around saying stuff he would say like 'how's the wing' or 'stay in the hallway.' We have a bunch of memories of us giving him hard times and him joking with us just as much. Practice won't be the same without him but we all wanna go on in his memory," Palmer said.
Jelinek returned to his alma mater to coach after attending WHS and playing baseball for the Wildcats. He graduated in 2015. Jelinek was involved in football, basketball, and baseball during high school. Jelinek attended college at the University of Central Missouri where he was the kicker for their football team. He then went on to play baseball at Maple Woods. After Maple Woods, Jelinek attended Johnson County Community College where he also played baseball.
Jelinek's celebration of life was held at Warsaw High School on Sat, March 27.
Leave a Comment
About the Contributor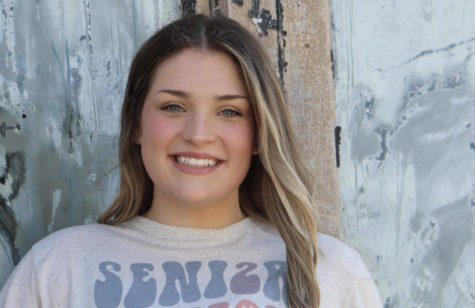 Gracie Comer, Editor-in-Chief
Senior newspaper Editor-in-Chief Gracie Comer has been part of The Wildcat production for four years now. Her freshman year, she served as a staff writer,...