Dance team competes in first contest, says goodbye to seniors
The dance season came to an end and the team must part with three of their seniors. The team had one last chance to dance together during the State Fair Spirit Classic National Cheer and Dance Competition on March 20 in Sedalia.
"It's always difficult to lose team members. We are a family and it [will be] so sad to say goodbye to our seniors," dance instructor Sarah Wright said. "They will be greatly missed."
"I don't think that the seniors leaving will affect the way we perform that much but we'll definitely get sad about it," freshman dancer Breanna Burriss said. "It will change the way the dance team works because there will be a lot of new people but we'll still probably be a good team."
With members leaving, the dance team is attempting to recruit new members for the start of next year's season.
"My friends are scared to get out in front of the whole school and dance, they think I'm crazy. I'll definitely try over the summer to recruit more people though," Burriss said.
"I think there's a group of incoming freshmen that will be on the team," senior team captain Lauren Kreisel said. "We haven't set up auditions or anything yet because we don't really know how we're allowed to do it. This past year we did it all over the summer so we don't really know what's going to happen."
Anyone who is interested in joining the dance team is encouraged to talk to a member of the team or reach out to Wright. The dance team practices every Monday at 6 pm at Wright's studio, Allstar Dance Academy.
"When we were first learning all of our dances, we were constantly working hard to memorize them but now we are more laid back and we practice to prepare for upcoming events now," senior dancer Ariel Givens said. "I am comfortable with the level we perform at, but I think it would be fun if we added another dance just for competition. Unfortunately, we don't really have the time to add new dances."
"From the beginning, our coach, Sarah, has always said that she's not going to deal with drama and if you're going to be dramatic then you can leave or at least leave it outside the door when you come in to practice," Kreisel said. "Practices have always been good, we only practice one day a week so we don't really have a lot of time to be talking and all that kind of stuff. So, if we have a performance that week, at practice on Monday we're going to be really focused and practicing our dance because we want to get it right."
The team has practiced every Monday since the start of the school year to prepare for their performances. They have three routines, a hip hop, jazz, and pom dance, that they rotate through during halftime shows. They have put in extra practice to make sure that their hip hop dance is perfect for their competition.
"I'm so excited for the upcoming competition," Wright said. "The girls have worked so hard this year and been so resilient when dealing with COVID-19. They deserve to show how amazing they are."
"We've been practicing the dance we're going to do all year," Kreisel said. "So I think we're pretty confident about it and I hope it goes good."
This is the first competition that the dance team has participated in since its creation in 2019. The team earned an overall first place finish and ended their season with a bang. The dance team will return to the field this fall, but the impact it has had on the school and its members will not be forgotten during their off season.
"[Dance] benefits me personally by getting me out of the house even though I don't want to," Givens said. "I think with COVID shutting down many school events, a lot of people staying inside have a hard time getting out."
"Dance has made me a stronger person and a better learner along with being a better person," senior dancer Sabrina Uptgraft said.
"The dance team has allowed me to take on a leadership role that I really enjoy and it's nice to see younger girls embrace themselves and become confident with dancing," Kreisel said.
Leave a Comment
About the Contributor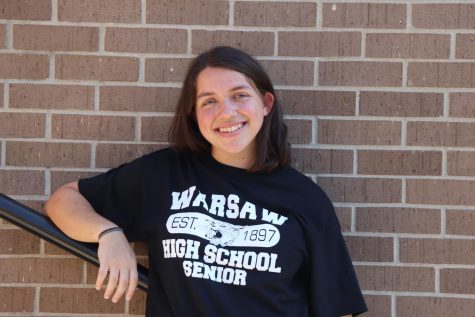 Emmaleigh Kowal, Editor-in-chief
Senior Emmaleigh Kowal is serving as a co-editor-in-chief for the Wildcat Staff after being on staff for three years. She is a writer who enjoys telling...