Students look forward to possibility of school dances this spring
   High school administrators and sponsors are trying to find a way to safely host some school dances this year amid COVID restrictions. While Homecoming and Courtwarming events did not include dances, organizers are moving forward with plans for the Echoes Ball and Prom this spring. 
  The traditional Echoes dance, originally scheduled for March 13 has been moved back to a later date,  April 17, with an outside venue on the football field.  Prom will also still be happening and is scheduled for May 1. 
   "The reason school dances will need outside venues is for easier social distancing, and masks are going to be required at all dances." Principal Danny Morrison said.
   Prom tickets went on sale Tuesday March 2. As part of social distancing guidelines, there can be only 4 people per a table. 
   Barnwarming is going to be the first school dance this year but will have some new restrictions. This FFA dance is usually held in the fall and open to the entire school, but was postponed until the spring and now has been delayed again due to snow days. 
   Barnwarming guidelines are each Ag student from 9-12 grade will be able to bring one guest with them. They will have 5-10 adults from the FFA booster club to help chaperone. There will be food, drinks, games and line dancing. Masks are required when social distancing is not possible. The dance will be held in the Ag Building as always. The dance was planned for Feb. 19, but weather-related issues caused it to be pushed back. FFA members will vote on a new date to hold the dance during the March chapter meeting. 
   "With the persistence of our FFA members and their willingness to be patient and flexible we feel thankful that we're able to hold the event under the current situation with the restrictions in place" FFA advisor Amanda Smith said. 
   The high school is in constant contact with the Benton County Health Department, and the district central office for any more information or updates. Administration is following advice of the health department and other schools within the conference when making decisions about school dances.
   "The main concern with school dances is it encourages students to break the 6-foot social distancing guidelines," Morrison said. 
   School dances are a huge tradition and they help increase the overall school climate.
   "I would love to bring back school dances and bring back the normal to our students and high school experiences." said Morrison 
   "I really looked forward to going to my first ever high school dance this year, but hopefully they get moved to another date," freshman Ciara Kleihauer said. 
   "I feel sad that it is my senior year and I have yet not been able to go to a dance and I am determined to go to my last dance before I graduate," yearbook editor senior Brooke Spry said. 
Leave a Comment
About the Writer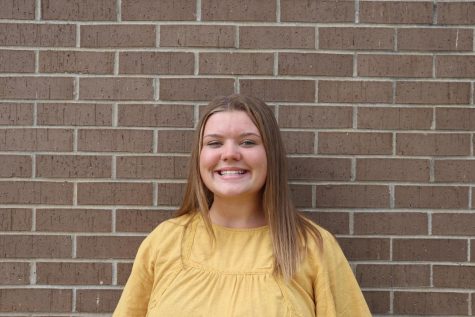 Abi Feltrop, Staff Writer
Abi Feltrop is a sophomore and in her second year of journalism. She is involved in volleyball and track as she throws shot put. Feltrop enjoys photography...