Athletes train for upcoming seasons
With the spring sports season cancelled last year due to COVID-19, athletes are preparing in advance for the upcoming baseball, softball, track and golf seasons to make up for what they missed and to adapt to the new changes. A large change is the addition of softball to the spring season, a decision that had been made after the fall season ended in 2019.
"I'm very excited, since I never got to play last year because of COVID. This will be my first year of softball for Warsaw," sophomore Jazzmyn Swisher said.
Softball head coach Steve Larson suggests that players attend summer weights and conditioning, encouraging them to practice any chance they get. Playing on a travel team or league is a good way for players to keep in shape. Social distancing and masks will be required while players are on the bench for both softball and baseball.
"I think our season will go good with minimal COVID effects since last season we didn't get a season," senior Logan Strunk said.
The official start of spring practice was March 1, but players have already begun practicing on their own. Senior Kylee Fajen and junior Taylor Howe both play on travel softball teams and senior Aspen Whitaker has put in batting practice during her free time. Baseball players have been playing catch and lifting weights to prepare, among other things. Track and golf players are also getting in some preseason practice.
"I prepare for baseball by going to workouts in the morning, I also go to Springfield on Monday and workout down there because there is a really nice facility," senior Logan Strunk said. "I also constantly lift weights to build strength."
"[Golf] is a sport that doesn't really require conditioning or discipline," junior Corbin Thirstrup said. "Although, I will hit the course soon or just go somewhere and practice my swing."
Once practice officially starts, players and coaches will do their best to adhere to COVID-19 safety guidelines by social distancing whenever possible. Since the season is just starting, many coaches are unsure of what the exact rules will be when it comes to staying COVID safe.
"[Softball] is outdoors so I don't know if there will be restrictions on attendance. There may be some restrictions, I'm not aware of at this point," Larson said. "We will obviously be subject to quarantine if any cases arise."
Larson is expecting an influx of players for the softball season with new athletes now having the opportunity to play because it won't conflict with volleyball.
"I have mixed emotions [about spring softball]. It is weird because all I have ever known is to play in the fall. But I am excited to try out something new and see where it takes us and how we utilize this change," junior Taylor Howe said.
Players and coaches have high hopes for the upcoming season.
"We are looking forward to a good spring season and staying healthy," baseball head coach Johnny Eierman said.
"I think, overall as a team, we will be pretty good because we have mostly upperclassmen and we all mostly started as freshman and sophomores," Strunk said.
"Who knows, [maybe we'll] win another district title or even another State Championship," Larson said.
Track athletes, along with the coaches, are excited to utilize the new track surface this season.
"It will help us train better because we will run exact distances (not estimated), jumping surfaces are what we will be jumping on at meets, we will be able to practice with our spikes on, and the surface is softer and will help with shin splints and other injuries that occur from running on concrete of asphalt," track coach Cody Morgan said.
"It's great, we will actually be able to break in our new track shoes," sophomore George Montez said.
Leave a Comment
About the Writer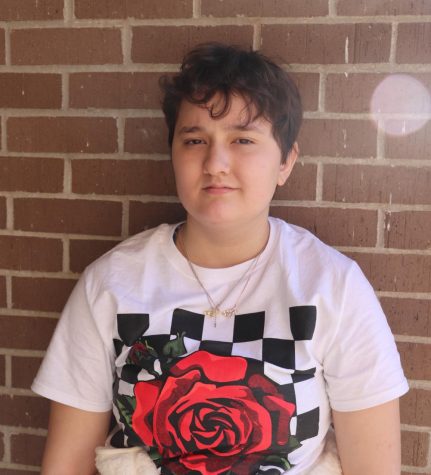 Victoria Paxton, Staff Writer
Freshman Victoria Paxton, started Journalism in the year 2021. This is her first year being on the journalism team. She started journalism because she...