Girls start season with consolation win
Having dedication and hard-working attitudes, the girls basketball team will be taking this to their advantage for the 2020-21 season. Their regular season record this far currently stands at 0-2, but they took two wins for the consolation prize in the Warsaw Tournament last week and they are practicing really hard to improve the remainder of the season.
There are many different ways the team plans on doing this.
"We need to work on dribbling more and not depend on one person, and looking for down low passes," point guard Jazzmyn Swisher said.
The girls played in the Warsaw tournament last week. They were ranked seventh in the tournament. The girls lost their first game against Skyline, with the score being 14-73, the girls won the second round against Knob Noster, 38-33. Then, the girls played for consolation taking the win with 57-35 over Cole Camp.
Players have high expectations for this year.
"I think this year we will have to work extra hard and start working together more and this year we have no seniors which is always sad to say, but the juniors have really stepped it up and are great role models," sophomore center Ashley Spry said.
"Juniors had to step up this year and be leaders because we don't have any seniors. We lead the stretches and basically teach the new girls what is supposed to be done and how the team does things," junior wing Mira Segar said.
Players have been working their butt off in practice to work on the thing they need to work on
"We work on communication, dribbling, and being faster and quicker up and down the court on defense and offense," assistant coach Mikel Gregg said.
The Wildcat girls team is led by new head coach Charlotte Beck this season.
Leave a Comment
About the Contributor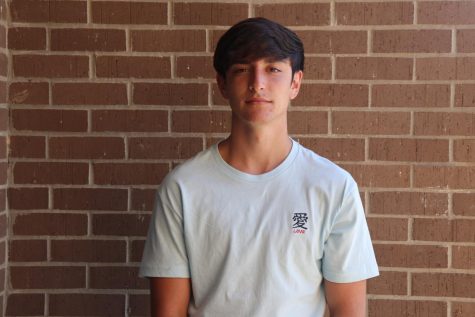 George Montez, Staff writer
George Montez is a sophomore and this is his second year writing for The Wildcat news staff. He is involved in cross country, basketball, and track. 

In...