Cheerleaders gain positive experiences with four different squads this year.
   The sidelines are lined with enthusiasm for Wildcat teams as about 17 cheerleaders keep the crowd enlivened. These cheerleaders report having a lot of fun themselves as they spread Wildcat spirit.
   The team this year is split into four squads, football JV (11), Football Varsity (11), basketball (14 as of now), and competition squad (17). Many of the cheerleaders participate on all four squads.
   The competitive squad is planning to participate in a virtual regional competition in January, in hopes to qualify for state. They will travel to a cheer gym and record their cheer routine. 
   Junior Kaylee Lawson will cheer on all three squads this year. Lawson enjoys throwing stunts together. Lawson is a flyer, main base and a tumbler. 
   Lawson noted that the team has had its own pandemic struggles, but seems to still be going strong.
 "COVID put a lot of stress on the team, and we were so worried about filling spots for people that were going to be gone," Lawson said.
   Cheer Coach Holy Helms has been the high school cheerleading coach for two years now and recognizes the impact that the pandemic has had on the team, from cancellations, to quarantine to safety precautions.
    The cheerleaders make sure everything is cleaned daily and take temperatures. They also require that they wear masks while traveling to other places to cheer or compete. 
  "COVID has made this year a struggle with quarantine time and not knowing when people will be available," Helms said.
   But, despite those struggles, the team has had some very positive experiences.
   "The most exciting thing that has happened this year was the cheer camp,"  Helms said.  "The  cheer team really worked hard and I had fun working with another coach to achieve some amazing goals."
   Incoming freshmen cheerleaders have adjusted to the demands of the high school schedule.
  Freshman Angela Konopasek has been cheering since fifth grade. 
"Gymnastics led me to cheering" said Konopasek
   She has had to get used to practice early in the morning for high school rather than in the afternoon for middle school. 
  "It has shown me high school cheering is a bigger responsibility with getting up early in the morning for practice," she said.
    Her favorite thing in cheer is tumbling, but she also is a flyer on the squad.
   Sophomore Oliva Langton is New to Warsaw, but she has participated in cheer since she was in kindergarten. She likes cheering so she can have some interaction with other people and be involved. She is a base and backspot. 
   "Homecoming was definitely my favorite part this year, even though it was freezing," Langton said. 
   One thing she learned this year is that she can't take anything for granted. For cheerleaders, each game is a chance to show off their hard work.
   "What keeps these girls cheering and working hard is the crowd's appreciation and participation," Helms said. 
Leave a Comment
About the Contributors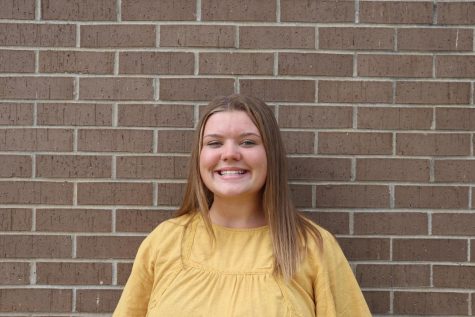 Abi Feltrop, Staff Writer
Abi Feltrop is a sophomore and in her second year of journalism. She is involved in volleyball and track as she throws shot put. Feltrop enjoys photography...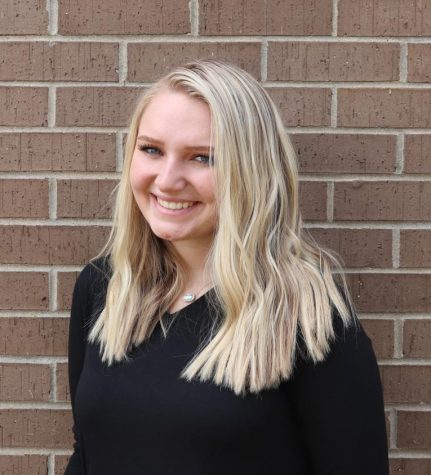 Brooke Spry, Staff Contributor
Senior Yearbook Editor-in-Chief Brooke Spry has been in journalism for four years. Spry was involved in newspaper her freshman year and chose to do yearbook...