Wildcat mascot statue returned, restored
  An old friend has returned to the fold. Brutus, the newly named Wildcat statue, has been repaired after years of storage.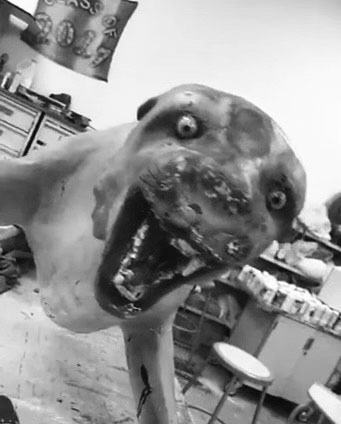 Adam Howe, a former student that graduated from WHS in 1994, found the statue and kept the Wildcat safe in his garage waiting for the construction of the new track that was made possible because of Prop S.
   "After I picked him up, he lived in my garage for about the last two years.  We wanted to wait to do the restoration after the construction of the new track was complete so that we could relocate him to his new permanent home.  He was safe for those two years, though.  And he did create quite the conversation piece when friends would walk into my garage and they were unaware that he was in there," Howe said.
   Art teacher Jennifer Greene and senior Bradley Brown were responsible for the restoration of the Wildcat. Coach Ryan Boyer had brought the statue down to Greene and Bradley Brown quickly claimed it as his project.
   "Coach Boyer brought the Wildcat down to the art building to ask Mrs Greene if she could fix it. I saw it and claimed it as my project and started working on it from there" Brown said.
   "The restoration of Brutus (Wildcat) was fun; it  had a lot of history and battle wounds from the years it was away. It's cool to see it back on the field and looking better than ever," Brown said.
   Although repairing the wildcat was not without its troubles.
   "Repairing the statue was an interesting 'trial and error' experience. I have never restored a fiberglass object, so figuring out what would work was the issue. We used liquid glue, thinset, and clay," Greene said.
   "Bradley Brown really did a lot of work on the wildcat. I mainly sculpted what needed to be fixed and he did the majority of the painting. He did a great job," Greene said.
  Brutus was named through a Google Form vote sent in the school gmail with more than a hundred voters.
   "I think the name is fitting! We voted via Google, so no one can really say they didn't get a say in the name" Greene said.
   "It fits the look of the wildcat, but I suggested the name should've been Pete after janitor Pete because he's done so much for Friday nights, but it didn't get voted," Brown said.
  The statue is now located at the entrance to Randy Morrow field.
   The Wildcat statue was given to the school many years ago and was displayed in the front of the school near the flag poles. For some reason, it was removed and put into storage. After that, the mascot statue went missing.
   "On a drive down a gravel road south of town, I spotted him next to a pond bank and I KNEW that it was 'our' old Wildcat.  I knew the homeowner, so I contacted him, asked if he might be willing to donate it back to the school so that we could restore it and have it again and he agreed.  I went to pick it up and here we are," Howe said.
  "It came out even better than I had hoped.  It looks much better now than when I found it," Howe said.
Leave a Comment
About the Contributor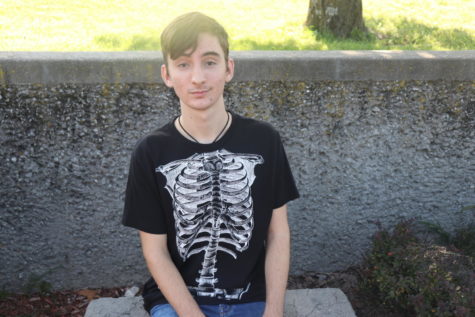 Taylor Banner, Staff Writer
Junior Taylor Banner is 16 years-old and has been a staff writer for The Wildcat for two years. He first joined the newspaper because he likes to write...