New student finds place with teachers, friends
 Getting a new start in a whole different place can be really stressful for people, but it could also be an amazing opportunity.  
   Freshman Dylan Elmer has gotten a fresh start on his journey through high school.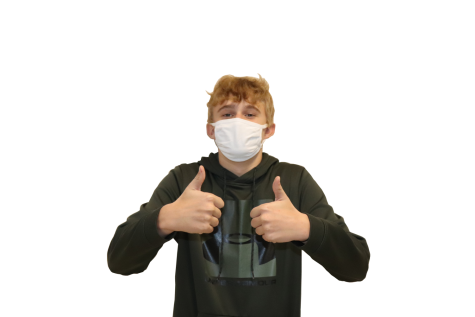 Elmer moved to the Warsaw School District from the Liberty School District to move in with his dad.  Elmer said that moving to this area made him more mature because it taught him to be more kind.
   Elmer feels good about the move to Warsaw since he is now able to meet new people and make new friends.
   "[My friends] are very supportive and very caring," Elmer said.  
   Outside of school, Dylan spends his time riding four wheelers, trap shooting and helping out his grandfather with his carpentry business, Petree Homes and Remodeling.
"Carpentry is something I really like, and it is a great thing to know and learn," Elmer said. "Carpentry is not as easy as it looks, and you definitely don't want to underestimate the work you have to do." 
     Science teacher Jamie Allen used the words "optimistic, well intentioned, and enthusiastic" to describe Elmer.  
   "[Dylan's] really funny, but also sweet," freshman Randi Buchholz said.
    Elmer said that his favorite thing about coming to WHS was meeting the people, and the teachers at the school.  
    "Dylan is a kind young man with a great sense of humor.  I believe he has a strong sense of character and is someone who makes good decisions," math teacher Jowell Roellig said. "Dylan is a good student who has learned to take his studies seriously. I enjoy having him as a student."
Leave a Comment
About the Contributor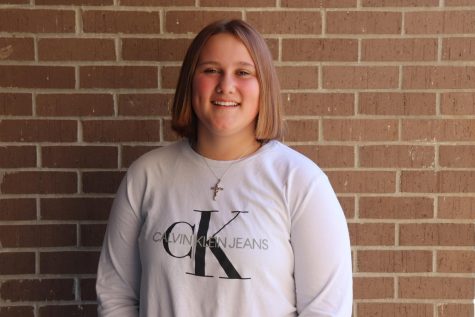 Nicole Allen, Staff Writer
Freshman Nicole Allen just started the beginning of a long journey as part of the Wildcat News staff. Allen moved to Warsaw, MO from Raymore, MO.   She...