The Emerald Stars overcome obstacles to begin performances this season
This is the Emerald Stars dance team's second year. With the Coronavirus hitting at the start of the year, the team didn't have an easy start. The team has had to endure changes, both physically to the team, and mentally to the members.
"Our biggest change has been not knowing what our season will hold," senior Ariel Givens said.
"We cut down on our practices," junior Kaylee Lawson said.
With fewer football games this season and cancellation of assemblies, the team didn't get to perform often. The team's first performance was during pregame of the Homecoming football game on Oct. 16.
"We didn't need to practice if we weren't having a game," Lawson said.
With less practice time, the girls had to learn all three of their dances in only six hours before school started. Many of the members also had to quarantine due to a strand of COVID-19 that spread through the team.
"I had been quarantined for five days," Lawson said. "Others had been quarantined for two weeks."
Other members have had other things they've juggled.
"With a few of us having jobs, it becomes difficult to balance," Givens said.
Not only do some members have jobs, some manage other sports on top of dance. Kaylee Lawson not only does dance, but she also does cheerleading and softball.
Even before school started, there were obstacles the team faced.
"Since we weren't at school (last spring) we couldn't get the word out," Lawson said.
The girls weren't able to put up posters and had to push off auditions until August. Since most members returned to the team this year, a lot of skills didn't have to be retaught. The team has seven members as of this year: seniors Lauren Kreisel, Ariel Givens, and Sabrina Uptgraft, sophomore Lilia Jensen, juniors Kaylee Lawson, Brea Jolliff and Jolina Givens
This is only the second season for the team. The inspiration behind Kreisel starting the team was that she had always loved dancing, and wanted to bring a dance team to Warsaw.
"I remember watching it (dance team) at football games, and I wanted to bring that here," Kreisel said.
Sarah Wright, the dance coach, was also thrilled about this idea.
"I thought it was an awesome idea," Wright said. "Any time you can give students more opportunities to be a member of something at school I think it's a positive."
Wright, who is the owner of All-Star Dance Academy in Warsaw, was approached by Kreisel about how to bring the idea to the school board. Wright helped Kreisel through the steps of the entire process.
As the Emerald Stars continue throughout the season, one of their big goals is to make it to a dance competition and compete.
Leave a Comment
About the Contributors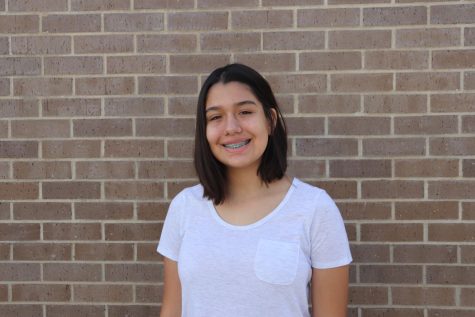 Amya Carrera, Staff Writer
Amya Carrera is a freshman and has had some experience with journalism in middle school. She has taken writing and literature classes to expand her learning....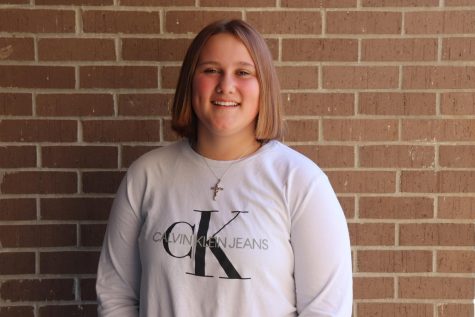 Nicole Allen, Staff Writer
Freshman Nicole Allen just started the beginning of a long journey as part of the Wildcat News staff. Allen moved to Warsaw, MO from Raymore, MO.   She...