School continues needed campus improvement projects thanks to Prop S funding
   Most students who have been on the school property before this summer would have noticed many problems such as the pot holes outside, the rundown track, the terrible a/c, and many more. But now, thanks to prop S, a $6 million no-tax increase bond passed by voters in April of 2019, many of those problems have been fixed.
  Two of the bigger changes for students were the repavement of the school parking lot and the new track resurfacing.
 "Everyone at the middle school and high school will benefit from the new track. PE and weights classes will be able to use it, teachers that like to run or walk will be able to utilize it, other sports will be able to use it when track is not, and of course track will be the biggest benefiter of it. Not only practices, but eventually hosting track meets again."
  Some improvements are not only improved comfort, but also safety. Such as the repaved parking lot, track, and the fire alarms which have not worked for quite some time.
"The old track lots of cracks and splits making it unsafe and in some cases unusable." Couch Morrison said.
  "I don't have to swerve 10 different potholes," Junior Joseph Montez said when asked about any changes the improvements had on his driving.
   Superintendent Shawn Poyser has expressed his excitement over the project's improvements.
"
I'm so excited.They are long overdue and we did more than we originally thought we could,"
— Superintendent Shawn Poyser
"I'm so excited.They are long overdue and we did more than we originally thought we could," Poyser said.
   The school added new heating and cooling units, put down a new track, installed a new fire alarm system, repaved the parking lot, replaced lighting throughout the building with LED lighting. 
   The district has yet to spend all of the bond money due to under-budget bids and interest. Overall, bids were $1.4 million under projected costs, according to Poyser.
They gained 266,000 in premiums and also earned $62,000 in interest. They also received a security grant of $140,000. They paid off $1.7 million in leases, so far spending $4.6 million in improvements. 
" I have been waiting 14 years for a remodeled track, I am beyond excited." Coach Morrison said. 
   The administration and school board has already added more needed projects. They paved the entire parking lot including the bus barn area behind the school, improved the The long jump, high jump, and shot put areas, and worked on the HVAC system.
 Principal Danny Morrison talks about some positive effects of the new improvements and his appreciation of the community's support. 
 "I think the new improvements to our school have been great and were much needed.  The classes and activities are positively affected by the new updates.  Many people are enjoying the new track and new parking lot as well as students and staff being more comfortable and safe in our building with the addition of new A/C units, fire alarms and improved lighting. I really appreciate the support of our community in helping pass Prop S for our school."
Leave a Comment
About the Contributors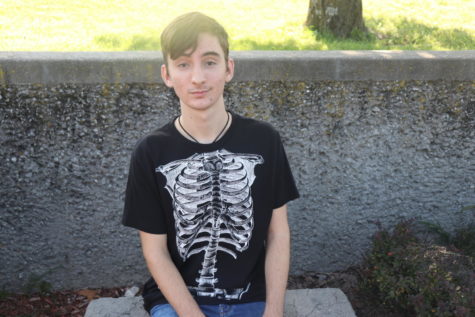 Taylor Banner, Staff Writer
Junior Taylor Banner is 16 years-old and has been a staff writer for The Wildcat for two years. He first joined the newspaper because he likes to write...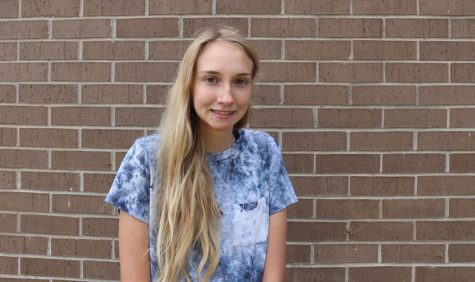 Nicole Say, Staff Contributor
Nicole Say is involved in FFA, 4-H, HHCA (Heartland Highland Cattle Association), AHCA (American Highland Cattle  and is a new member of the Ozark Echos...