Band finds success with high-energy show
    The marching band brought the Elements of Fire to the competition field this  marching season, despite COVID preventing game night performances.
   Band members say they enjoyed this year's field show themed around the elements of fire.
The first movement of the show was called "Fuel," the second was "Oxygen," the third "Ignition," and the fourth was "Destruction." 
   "The show was custom written for Warsaw High School," said director Curtis Thomas.
   The high-energy show reflects the tone of each of the movement themes and features the use of a stage where senior drum major Gabby Porter "ignites" a special effect "fire" with a giant match. 
   "The show really tells a story and there's a lot happening and little details for people to pay attention to," Porter said.
  The band's hard work paid off with recent success in competition. 
   The band competed in the last contest of the season at the Oct 10 Ozark Marching Festival in Springfield. They placed 5th in the Maroon division.
   At the Branson Marching Festival, Oct. 3, the band earned fifth place for field show in a very competitive single-class competition. The band also attended a conference clinic in El Dorado Springs on Oct. 3. 
   For the first competition of the season, the band placed second in their parade and fourth in the field show at the Wright City Music Festival on Sept. 26. 
   "Our first contest was a bit rocky due to so many students being gone," Thomas said.
   Band members, who have been working on the show since August band camp, were disappointed more people couldn't see the show. In the past, the band performed parts of the field show. 
   "We didn't get to perform our Homecoming show because there has not been any home football games because of COVID but it's more important to keep everyone safe and healthy," junior trumpet player Corbin Thirstrup said.
   This competition season was the first for WHS with Thomas.
   "Everyone has bought into a culture change and it is showing in our performance.  I'm excited for the family they've created," Thomas said. "The future of the band is bright!"
   Band members put in extra effort in before-school  rehearsals that they call Zero Hour. 
 "You've got to put in the work to be successful. We've had great attendance this year," Thomas said. 
Leave a Comment
About the Contributor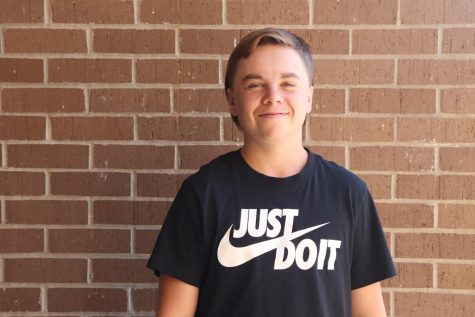 Alec Frost, Staff Writer
Alec Frost is a sophomore and this is his first year on The Wildcat news staff. Frost participates in baseball and basketball. In his free time he likes...