Custodial staff increases efforts to comply with sanitation guidelines
The summer was full of busy days as custodians were finally allowed back into the school to begin sanitization for the school year after several months of quarantine. The COVID-19 pandemic caught many off guard and left custodians struggling to adapt to new sanitation guidelines.
   "There are a lot more jobs we have to do and ensure we get the spray into every room and cleaning desks every other day before the spray is put on to ensure that the sticky residue doesn't attract the virus and germs," custodian Linda Hiserote said.
   "[There's] more of a heightened awareness since there is this disease and this pandemic and we just have to make sure that, not only is it clean, it's disinfected. It's above just cleaning things. Before when we cleaned things, if it looked clean then it was clean, now it has to be clean and sanitized completely," custodian Steve Johnson said. "It changes your perspective on everything cause you look at things and you're just like 'is it clean or is not clean?'"
   The school is following the guidelines set forth by the Centers for Disease Control (CDC), increasing the budget for cleaning supplies by $35,500.
   The top priority is to spray and disinfect, which can be done in many different ways. Classrooms are sprayed every day with a disinfectant and mopped on Mondays; lockers, door knobs and handles are sprayed on a nightly basis. Bathrooms are disinfected on a constant basis and an ultraviolet light wand is used to sanitize desktop computers. 
   "We are doing a whole lot of spraying," Hiserote said. "[We] have to have time to do that, on top of our general duties (sweeping floors, trash)."
   The added sanitation efforts of the custodial staff has been recognized by many teachers within the school.
   "I believe the janitorial staff has done an exemplary job at ensuring that the school is cleaned and sanitized and ready for use each school day. [They have] demonstrated an unparalleled commitment to making sure our rooms are cleaned and taken care of each day," social studies teacher Nathan Copling said. "They always do a wonderful job at making sure the trash bins are emptied and replaced with new liners, that our floors are always swept, and that our room is ready to go. I cannot say enough positive things about our staff, I think they are the best in the business!"
"
They have worked so hard and are so conscientious to keep our buildings clean. I couldn't ask for a better group."
— Superintendent Shawn Poyser
   "We have such a great maintenance and custodial team," superintendent Dr. Shawn Poyser said. "They have worked so hard and are so conscientious to keep our buildings clean. I couldn't ask for a better group."
   "I think the custodial staff is doing a fantastic job!" math teacher Jowell Roellig said. "Linda, in particular, has gone above and beyond all my expectations. She takes great pride in her work and has impeccable work ethic."
Leave a Comment
About the Contributor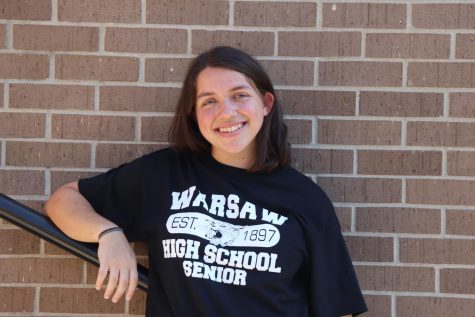 Emmaleigh Kowal, Editor-in-chief
Senior Emmaleigh Kowal is serving as a co-editor-in-chief for the Wildcat Staff after being on staff for three years. She is a writer who enjoys telling...