Three Warsaw wrestlers gain state experience
   Three wrestlers gained their first experiences on the state mat in late February. While they didn't walk away with a medal, they gained a lot from the experience. State qualifiers were freshmen Nick Bagley and Elijah Dority and senior Patrick Surrell. Warsaw Students had the chance to go and cheer on the state qualifiers Feb. 24-26.
   Freshman Nick Bagley has  been wrestling for three years now. Nick won two matches and lost two matches at state. Bagley's favorite part about the state was he got the opportunity to meet and get to know other wrestlers better.
    "You can always come back during a match and win the match, because it happened to me" Bagley said. 
   Bagley plans to work on getting faster in his moves next year in hopes to qualify for state again. 
   Senior Patrick Surrell made it to state and left with a good score. Surrell learned at state that you go out on the mat with your head up and positive attitude and you do what you have to do in order to succeed. Surrell said wrestling taught him to maintain a positive mindset to be successful.
   "I always had wrestling on my mind, making sure I'm eating healthy, and thinking of things I could do to get better." Surrell said. 
   His favorite part of the state was sitting in the tunnel looking at all the fans, and getting to know my coaches and teammates a lot more.
   Freshman Elijah Dority was the final state qualifier. Dority won one match and lost two matches.  
   "I never would have thought I would make it to state my freshman year," he said.
Leave a Comment
About the Contributor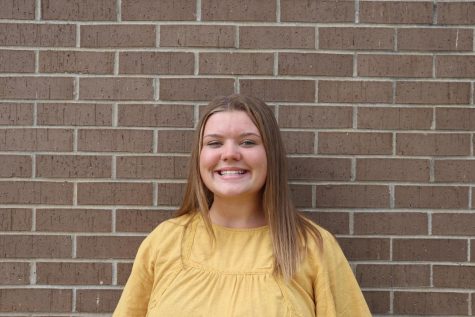 Abi Feltrop, Staff Writer
Abi Feltrop is a sophomore and in her second year of journalism. She is involved in volleyball and track as she throws shot put. Feltrop enjoys photography...