Six candidates to run in postponed school board election on June 2
   With the newly enforced regulations surrounding the COVID-19 outbreak in Benton County, the Warsaw R-IX school board election that was scheduled for April 7 has been pushed back to June 2. However, despite the setback, challengers and incumbents are still committed to running for a position on the board.
   Incumbent members running for reelection include Amie Breshears, Tracey Spry and Drew Burdick. These incumbents are being challenged for a position by Leslie Grace, Mac Vorce and Reba Slavens.
   Burdick is running for reelection for the same reason he initially ran: his two kids currently enrolled in the school district.
   "I do what I have done these past three years for the kids. I have a vested interest in not only the success of all our students, but all the continued success and improvement we have been making as a District," Burdick said.
   Burdick is the Hatchery Manager at Lost Valley Fish Hatchery for the Missouri Department of Conservation and has served on several committees as part of his job, along with serving on the school board for three years. He believes that one of the most pressing issues facing the district is preparing students for a career after graduation.
  "Not all students want to go on to a four-year degree, there is a trend where more kids want to enter the workforce soon after graduation," Burdick said. "I am excited for the opportunities that are currently out there for these students. Warsaw High School has a great relationship with State Fair Community College that offers these hands-on training and educational opportunities that make these kids very competitive right out of the gate."
   Aside from being supportive of career readiness programs, Burdick is also a proud supporter of the athletic department and claims that he would have gone on to become a coach if he had not been called to Conservation.
   "It has been far too long since our District has hosted a track meet," Burdick said. "One of the notable things, in my humble opinion, is that the high school track and surrounding lighting are being repaired and upgraded so that we can once again host meets on Wildcat turf."
   Tracey Spry has served two terms on the R-IX Board of Education, along with serving in positions with the Benton County Community Foundation, Benton County Early Childhood Development, and the Hawthorn Bank advisory board. 
   "As a current [school] board member, we have set some exciting goals for our district and I would like the opportunity to see that we are able to follow through with those goals," Spry said. "I have always had a vested interest in our school district and our community, I feel that it is important to be involved in both."
   Spry works in the community as a public accountant and feels that her background in finances helps her with her duties on the school board.
   "I have a financial background that allows me the opportunity to provide valuable input regarding budgeting, expensing of funds and an understanding of debt service," Spry said.
   One of Spry's main concerns in the district is the declining student population, which poses an issue with funding.
   "We have a declining student population which results in a funding issue," Spry said. "The district does not have much control over income, so we have to take steps to control expenses.  In my tenure on the Board of Education, we have implemented several strategies; we have restructured bond debt, implemented a new salary schedule, reorganized the lower elementary to fully utilize our existing facilities to control costs associated with multiple buildings, and implemented a four-day school week. All of these actions have saved the district significant money. In the future, the district will continue to assess other possibilities to control costs, while at the same time provide necessary funding to ensure all of our students reach their full potential."
   Amie Breshears is an Ag Business Specialist for Benton County and has served on the school board since 2017, along with several other committees and boards in the community. She has been a member of the Benton County Health Department Board of Trustees since 2007 and currently serves as Chairman, is President of the Warsaw Lions Club, a member of the Board of Directors of the Benton County Youth Coalition, Crossroads Pregnancy Resource Center and Benton County Human Services Council. She served several years as a member and officer of the Warsaw South Elementary PTO. 
   "I was raised to serve my community and I enjoy doing that; serving as a school board member is a way for me to give back to those who have given to me and to also pay it forward," Breshears said.
   Breshears has been heavily involved in the school district, allowing her to have a good understanding of how it operates.
   "I've been fortunate to be involved with the district as a student, teacher, administrator, substitute teacher, bus driver, volunteer, parent of three students, and board member," Breshears said. "I believe that these experiences help me to have a good understanding of the district and how it operates. I can use my experience and knowledge to see both sides of issues and work with the other board members, district employees, and students and families to make good decisions for the students and for our district."
   Challengers Reba Slavens, Leslie Grace and Mac Vorce each plan to bring a fresh set of ideas to issues facing the district.
   "I am running for a position on the school board because I care about our schools," Grace said. "I graduated from Warsaw as did my children and my parents. I currently have grandchildren attending school here. I want to see Warsaw continue to provide an excellent education for all students."
   Grace served as a member and officer for the South Elementary PTO for approximately 15 years. She is bringing her experience as a business owner, mother of Warsaw alumni and previous district employee to the election and believes that the district should focus on improving the education of its youth.
   "The most important thing is to provide a good, solid education to all students; an education that sets them up for life. We need to make sure we are doing everything we can for those students who want to go on to a trade school and that our college bound students are prepared for college," Grace said.
   Reba Slavens was born and raised in Warsaw. This is her first time running for a position on the school board. Slavens currently serves as a board member for the Warsaw Area Chamber of Commerce and Warsaw Parks and Recreation Department, as well as a member of the Salvation Army Committee.
   "The main reason I'm running for school board is because every child and teacher deserve the opportunity to be successful in the classroom," she said. 
   Slavens is influenced to run for school board because she has a child with special needs.
 "I had a major struggle with getting him the help that he needed to be successful in the classroom. Although my child now has what he needs, I worry that there are a lot of kids out there who don't have an advocate to get the services needed to help them be successful," Slavens said
   Slavens feels that she would be a great addition to the school board as she brings innovation and a fresh perspective.
   "I think that there is always room for improvement within any district. As the world continues to advance, our district should too. One improvement we should make is to provide educational opportunities for staff to better handle kids with special needs," Slavens said. "We can also tap into grants and bring in more resources that will prevent kids from falling through the cracks. We need to value our educators, both tenured and new, and provide them with meaningful professional development opportunities that will help benefit our teachers and students. Although my journey started because I have a special needs child, every child matters and deserves the opportunity to be successful!"
   The final challenger, Mac Vorce, has been heavily involved in the community over the last 19 years. He has worked with the Warsaw City Council, the Warsaw Parks Board, the Osage Lakes Greenways, the Truman Lake Adventure Club, the Warsaw Chamber of Commerce, the Kaysinger Regional Planning Commission and the Proposition S committee for the Warsaw school district.
   "I am running for school board because I think I can make a difference," Vorce said. "I have a positive attitude, I have been able to pull our community together and I listen. I have been creative in making our community a better place to live and raise our kids and more opportunities to enjoy Warsaw. I truly believe in Warsaw."
   Vorce recently changed professions, stepping down as Director for the Warsaw Chamber of Commerce to work at Maples Ford. In the past, Vorce was also the Director of the Warsaw Parks and Recreation and an owner of three local businesses.
   "I would say my life in Warsaw and all the things I have done here has influenced my decision to run," Vorce said. "I got involved with many organizations, I worked with the schools and clubs of the school, I promoted our community at very high levels, statewide and nationally. I want [Warsaw] to be a great place to live and raise our kids. I am willing to do more than most to make this happen. Ask your teachers about me, ask the FFA about me, the coaches, the principals, the Warsaw City Council, the county Commissioners, Warren Love our State Representative. I am here to make a difference."
   Candidates have been campaigning in the community and encouraging those they have spoken with to vote for them on June 2. Voters will also have the option to vote by absentee ballot by calling the County Clerk's Office at (660) 438-7326 and requesting a ballot before May 20.
Leave a Comment
About the Contributors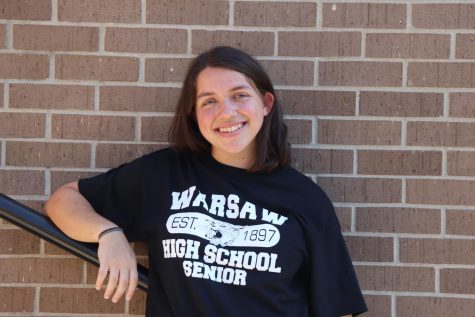 Emmaleigh Kowal, Editor-in-chief
Senior Emmaleigh Kowal is serving as a co-editor-in-chief for the Wildcat Staff after being on staff for three years. She is a writer who enjoys telling...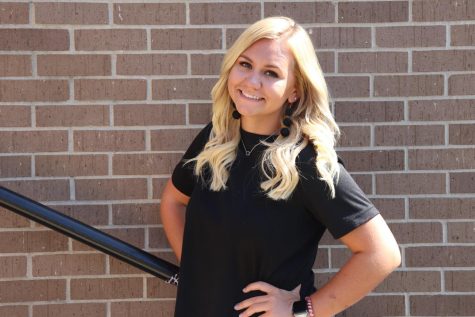 Rheanna Coke, Editor-in-Chief
 Senior Rheanna Coke has been dedicated to journalism for her entire high school career. She is in her fourth year of journalism. Her freshman year, she...