Warsaw cheerleaders perform at Citrus Bowl during hard-earned Orlando trip
  Eleven cheerleaders from WHS donned red, white and blue uniforms with 1,000 other cheerleaders from around the country as the All-American team performed in front of tens of thousands at the Citrus Bowl Pregame Show on New Year's Day.
   "During the performance my adrenaline was pumping until the music finally started, once the music started, I enjoyed it very much because the whole arena was cheering and it felt amazing to finally experience a once in a lifetime opportunity," sophomore back spot Jolina Givens said.
   "It was a fantastic experience for both coaches and cheerleaders. The girls got to meet other cheerleaders from around the nation and I got to meet coaches from around the nation as well.  It was nice talking with other coaches and finding out a little about their programs and getting advice as a coach," cheer coach Holly Helms said.
   The team traveled to Orlando, Florida after qualifying at the National Cheerleaders Association camp last summer. They practiced for their performance and enjoyed the Disney Parks on their trip.
    During their summer NCA camp, the girls must demonstrate certain skills and abilities to achieve awards. The award that gave all the cheerleaders the invite to Orlando was the National Federation of State High School Associations (NFHS) safe stunting award.  All of the girls tried out to be an All-American Cheerleader.  
   "For this honor they must meet high expectations set by the NCA.  These standards are very difficult to meet. They not only have to be able to perform certain skills but they must do it at a high level," Helms said.
   Senior Andrea Merritt, juniors Morgan Branson, Ariel Givens, Darby Mostaffa, sophomores Jolina Givens and Nataile Johnson were the six given the honor of being an All-American. 
   "When I was rewarded with it at camp I was super happy and I honestly didn't expect it. I worked hard to be rewarded and it all paid off," junior flyer and base Darby Mostaffa said.
   While this trip was mainly for the performance, the girls managed to sneak in some extra activities. The girls went to a different Disney Park each day after practice.
  "An amazing part of the trip was the fireworks at night in Magic Kingdom. I almost cried because it was a lifelong dream of mine to see," senior secondary base Andrea Merritt said.
Many memories were made on this trip.
   "My favorite part was spending time with my best friend, Natalie Johnson, and my sister Ariel," Givens said.
   "I was in the front row and I messed up the entire dance on game day, that is definitely a memory I will never forget," Mostaffa said.
   "Of course the biggest highlight was seeing the girls perform in such a big stadium in front of a huge audience, and really taking time to enjoy themselves," Helms said
Leave a Comment
About the Contributor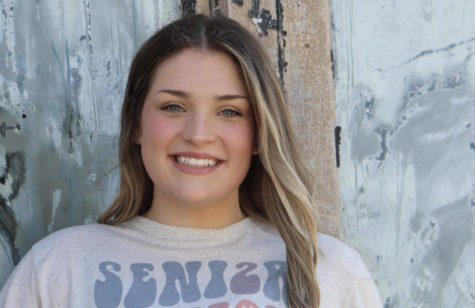 Gracie Comer, Editor-in-Chief
Senior newspaper Editor-in-Chief Gracie Comer has been part of The Wildcat production for four years now. Her freshman year, she served as a staff writer,...