Archers qualify for state shoot
   Winter weather cancellations did not put a damper on the 2020 archery season as the team attended scheduled and rescheduled meets to qualify several archers for state competition. 
   There have been some state qualifiers so far, junior Bradley Brown and freshmen Logan Schockmann and Hudson Karr. Freshman Trevor Downing and Bradley Brown have qualified for state in 3D archery. 
   "I hope to get more qualifiers during our upcoming meets," Coach Jackie Downing said.
 Warsaw has hosted two meets, one on Jan. 28 and one on Feb. 1. The Feb. 1 meet had over  380 archers participating from all different schools. 
   "This meet is always our money maker and the money goes towards more and better equipment for archery," said Downing
   Warsaw Archery team has had some new members and returning students and also returning coach Jackie Downing. Downing is a PE teacher for JBMS and archery coach for JBMS along with the high school. Downing has been coaching for 10 years now. 
  Freshman Anna Siegel has been shooting archery and participating for three months now. Siegel likes shooting archery with her friends. 
   "My mom is the one that inspired me to start archery," Siegel said.  Siegel said she was nervous at her first meet, but ended up shooting a score of 234. Siegle's most recent shoot was on Feb. 7 at Cole Camp. She ended up getting a score of 206
   Freshman Logan Schockmann is a returning archer. Logan has been doing archery for three years now. Schockmann has always thought archery was interesting. He qualified for state last year and has also qualified this year again. Schockmann believes using his own bow helps him succeed to do better. 
   Junior Bradley Brown has been participating in archery for six years. Brown got inspired to do archery by his sister and he figured he would enjoy it. He has qualified for state several times and was close to qualifying all the times he didn't qualify. Bradley Brown has qualified for state in both 3D event and Bullseye event. 
   "I plan on archery helping me get better for deer hunting and other wildlife hunting," Brown said.
    Brown hopes to keep participating in archery later on in life.
Leave a Comment
About the Contributor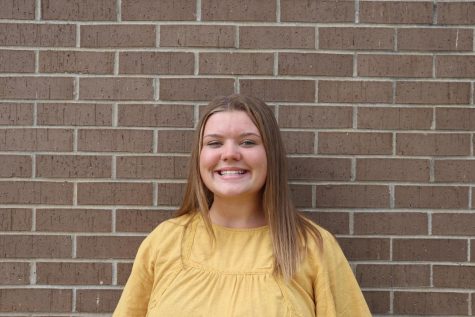 Abi Feltrop, Staff Writer
Abi Feltrop is a sophomore and in her second year of journalism. She is involved in volleyball and track as she throws shot put. Feltrop enjoys photography...