Athletes find balance between school and basketball
 The boys basketball team has an extremely long season, their season goes from November to 
March. They play roughly 25 games a season, and practice six days out of the week, sometimes coming in on Sundays to practice as well. Every practice lasts around two hours. With all of these obligations, life can become difficult to balance.
   "School and basketball is pretty hard to balance, because it's a really long season but you have to use your time wisely to get everything done," junior point guard and wing Austin Brazel said.
   Some struggle with balancing their friend groups. Many players agree with this because the practices and games are in the middle of the day or right after school, so they have no time.
    "I struggle with balancing friends and basketball. It's hard to manage my different friends who don't play," senior point guard Zach Chapman said. 
    A few have said they struggle balancing their sleep schedule.
   "I really struggle balancing my sleep schedule. It's hard when you get back to the school past 10 [after a game] sometimes more than once a week," senior post Matthew Couzens said.
   Others struggle with balancing their work schedule. Five out of twenty of the basketball players have regular jobs.
   "There's only one thing that I really have trouble balancing and that is my schedule, between school, sports and work it makes it difficult sometimes," sophomore point guard and wing Grant Chapman said.
   However, some players have learned to adapt and emphasize the 'student' in 'student-athlete.'
 "You just have to remember that you are a student-athlete. You also have plenty of time to study after practice," junior post Joe Montez said.
   Basketball is an escape for many of the players from homework and personal lives. They find a better life balance through playing the game.
   "Well, basketball has always been an outlet for me in my life so all the time I would have already spent playing basketball in my free time is now spent practicing with the team," Brazel said.
   The boys team was 5-18 at press time with big wins against El Dorado Springs on Feb. 7 (56-53) and against Clinton on Feb. 10 (69-59). The team will begin district play on Saturday, Feb. 22)
Leave a Comment
About the Contributor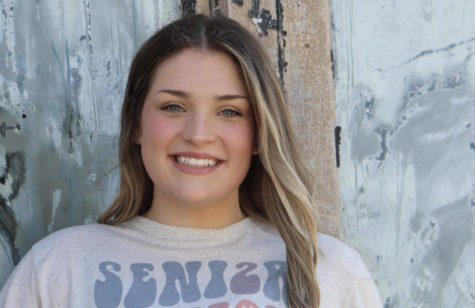 Gracie Comer, Editor-in-Chief
Senior newspaper Editor-in-Chief Gracie Comer has been part of The Wildcat production for four years now. Her freshman year, she served as a staff writer,...