Three wrestlers qualify for state tournament
 One senior and two freshmen wrestlers will represent Warsaw on the state mat this week in Columbia. 
   Freshman Elijah Dority, freshman Nick Bagley and senior Patrick Surrell each finished third in their respective weight classes at the district tournament last weekend, qualifying them for a trip to Columbia. It will be a first state experience for all three of them.
   Hard work in practice paid off for the three wrestlers.It was a goal of Bagley's to make it to the state mat as a freshman. He gained experience as a middle school wrestler and was ready to take on the challenge in high school.
 "The competition is harder [in high school] there are more experienced kids," he said. "I have been pushing myself hard in practice. I mostly work on technique, conditioning and being in good shape."
   Freshman Elijah Dority returned to the mat after not having wrestled in seven years, but enjoys the thrill of the competition.
  "I like wrestling because I like pinning people and winning, and it's also physical," Dority said 
   Dority and Bagley brought in the most medals for the team this season. They, along with Surrell, will wrestle at the state tournament Feb. 20-22 after wrestling their way to the podium at Versailles.
   "I feel that the team has shown improvement throughout the season and continued that trend at the district tournament. There were a lot of positive moments for us as a whole. Remington Laboube, Justin Martin, and Austin Rosser all came within one match of qualifying for state and everyone else battled in their matches throughout the two-day competition," coach Eric Nolan said.
  After receiving a bye in each round 1 and quarterfinals, Dority lost to El Dorado Springs' Blayze McCullough in the semifinal round of the 106 weight class. He came back in the semi-final round to win by fall against Payton Arnold of Knob Noster. He won his third place match against Robert Silvey of Versailles by points (9-4).
   "Elijah showed resilience after dropping a tough match in the semi finals by winning his next two bouts in dominant fashion. He's been our most consistent performer this year, and worked hard to qualify for state. He helped set the tone for the team with his toughness throughout the season, and I expect that he'll compete well at the state level," Nolan said.
   In the 126 weight class, Bagley took round 1 over Brycen Reynolds of Versailles and quarterfinals over Austin Behler of Diamond by fall. He lost his semifinal match to Lucas Laux of Fatima by fall, but came back to win by points over Brycen Reynolds of Versailles (12-5). He took the third place match over Brenden Shepard of Lone Jack by fall.
   "Nick started the tournament with a bang by pulling off an upset win in the first round over an opponent that pinned him in a regular season dual competition. After a loss in the semifinals, he bounced back with a third place finish and avenged another loss from earlier in the season. He could have a big state tournament, given his clutch wins throughout his freshman campaign," Nolan said.
   Senior Patrick Surrell won his first round over Eli Froning of Fatima by fall in the 138 weight class, but lost his quarterfinal match to John Odom of Diamond by points (7-5). He won round 2 against Eric Bennett-Wade of Knob Noster and round 3 against Wyatt VanGordon of El Dorado Springs. He defeated Payton LaFoy of Versailles in the semifinal round by points (12-9) and won his third place match against John Odom of Diamond by points (3-2)
   "Patrick saved his best performance of the season for this tournament, and it was fun to watch him step up for his senior season. He was able to pull off an upset over two higher seeded wrestlers that qualified for state last season to qualify. I think he's capable of capping off his career in a big way at state," Nolan said.
Leave a Comment
About the Contributor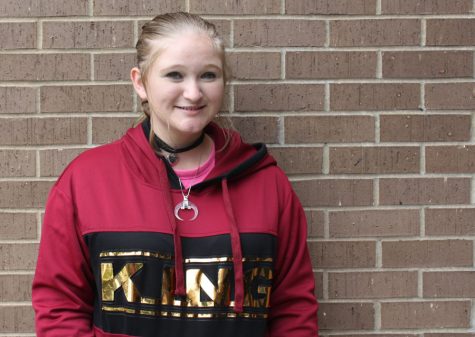 Nicole Jeffrey, Staff writer
 Sophomore Nicole Jeffrey is a new student to Warsaw, coming from Kingsville High. She is new to  journalism and serves as a staff writer and is ready...