Students relive favorite childhood shows with new popular streaming app
   Having the chance to relive a moment of one's childhood is an opportunity that most never get. However, there is now a platform that students can all go to for a bit of nostalgia – one movie or episode at a time. 
   Disney Plus is all the rage right now as people of all ages are able to purchase either a monthly or a year long subscription of Disney, Pixar, Marvel, Star Wars and National Geographic movies and TV shows. The subscription costs $70 a year which, while that seems expensive, is much cheaper than purchasing a copy of each industry's production. While Disney plus is fun and all, it has been quite the distraction inside of the classroom. Multiple students have admitted to watching movies and shows on their cellular devices throughout the school day. 
   "I mean it's got my whole childhood," senior Rayni Simons said.  When asked what her favorite shows or movies were, she responded with "That's So Raven" or "Hannah Montana."
   Simons claims those are her favorites by saying "I used to watch them all of the time when I was a kid because I wanted to be just like them." 
   While it was typical for children to idolize the main characters on the TV shows that they grew up watching, often times the shows have unrealistic story lines where the characters have extravagant lifestyles, in which the viewers are drawn into the shows. 
   While the shows are fun to binge watch, others find the classic animated movies we grew up loving are part of the package.
   "I'm a big fan of Disney Movies and I haven't seen all of them so I figured this would be a good opportunity to do that," senior Samantha Townley said.
   "Disney Plus was bought for me as a surprise because my aunt knew I love Disney movies." senior Kya Schepker said.
    Few Disney movies are offered on streaming apps such as Netflix, Hulu, Amazon Prime and Google Play which in turn, generates more sales for Disney because that is the only place viewers can go to find everything of that sort. Netflix is still the number one streaming app on the market.     It has a lot of diversity with the movies and shows that the app offers, everything from documentaries to children's cartoons. In conclusion, there is no app that holds everything one could want, bringing more profit to those working for the streaming companies.  
Leave a Comment
About the Writer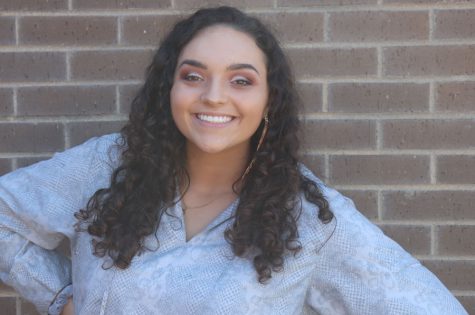 Lily Tyler, Staff writer
   Senior Lily Tyler is an eighteen-year-old aspiring photographer. She moved from Lee's Summit where she participated in activities such as Thespian...