Student-run faculty café service provides business experience
Two members of the school's staff have taken a step in boosting morale and ending the long week on a positive note with their choice of coffee, tea, or hot chocolate.
"The Wildcat Café receives good reviews from the teachers as it is a nice 'pick me up' on Friday afternoons," language arts teacher Scott Floyd said.
Floyd and mathematics teacher Bobbi Swisher, opened The Wildcat Café to give their students a glimpse into the real world of running a business.
"Students are involved in the overall operation of the service from production, bookkeeping and advertising," Floyd said.
"In order for our students to get the most hands-on experience, we have them make the order form, disperse them to the teachers and staff, and then return them to us," Swisher said. "We hope to get a mailbox, or something in the future for them to drop [the order forms] in."
After order forms are returned, drinks are made in Swisher's classroom before being delivered.
"The students were very professional when they delivered my drink," business teacher Kimberly Pate said.
The café started as a proposal to the administration, followed by approval and a grant to cover startup costs.
Order forms were delivered to the teachers in John Boise Middle School as well as the high school to reach a wider range of customers. The Wildcat Café is not able to sell drinks to students due to the time constraints of a single class period.
"I don't believe we would have enough time to serve the students if we could," Swisher said. "We only have one hour available, so that puts some limitations on time."
"I understand that it can't be open to students, but they should be able to sell coffees or teas to the students at the snack bar," senior Rebecca Petesch said. "I definitely understand that the teachers need it more than us though."
The café serves many types of drinks, including hot or iced teas and coffees. All beverages are $2, the most popular being the mocha macchiato cappuccino. The group has hopes of introducing baked goods for sale in the future.
Leave a Comment
About the Contributor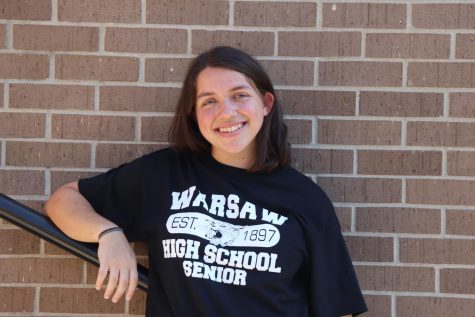 Emmaleigh Kowal, Editor-in-chief
Senior Emmaleigh Kowal is serving as a co-editor-in-chief for the Wildcat Staff after being on staff for three years. She is a writer who enjoys telling...