FCCLA members bond through fall conference, discuss bullying
Advertisement
Hang on for a minute...we're trying to find some more stories you might like.
FCCLA members attending Region 12 Fall Leadership Conference got a chance to strengthen team bonds and discuss important community issues.
A group of 18 students, led by Family, Career, and Community Leaders of America Advisor Suzie Dudenhoeffer, attended the FCCLA Conference on Oct. 3.
The event was held in the Smith Cotton High School Auditorium with chapters from the nine counties in attendance. Counties included: Benton, Henry, Johnson, Pettis, Saline, Lafayette, Cass, Bates and St. Clair.
The conference began with a welcoming followed by a roll call of each chapter that attended. Roll was called for Warsaw by senior Katelyn Allen and Warsaw FCCLA Chapter President sophomore Benjamin Kowal.
Allen has been involved in FCCLA for five years, staying involved in the organization for the family-like atmosphere it provides.
"Every FCCLA member is part of a family, even if they're not from the same school, " Allen said. "I also stayed with it because it would help people. For Christmas, we do 'Christmas for Kids' and give gifts to children that need it."
Freshman Madelyn Mosely recently joined FCCLA at the beginning of the 2019-20 school year.
"[The Conference] was the first time I've ever done anything with FCCLA," Mosely said, "I think it went really well and I liked the speaker that was there."
Motivational Youth Speaker Kyle Scheele conducted the seminar, speaking out about his experiences with bullying and how just one person can make a positive difference.
"The seminar was good, it talked about how it only takes one person to build you up but it also only takes one person to break you down," Kowal said. "Even telling someone that their shirt is cool can make their day, since they might not have thought about it that way and it can make them feel better."
"I think it's important to talk about bullying because people do go through stuff like that and it's nice to know that someone else has gone through the same thing," Mosely said.
"I think the speaker was outstanding this year; he was funny, engaging, and got real talking about thoughts of suicide and depression and how one person can be the reason to live, just like one person can cause someone to feel unworthy of life," Dudenhoeffer said.
Before Scheele began speaking, the FCCLA Regional Officers performed skits and parodies to display the events that FCCLA participates in throughout the year and fit the 2019-20 theme of "Rock Out with FCCLA."
"The regional officers' skit was about all the ways to be involved in different FCCLA National Programs," Dudenhoeffer said.
"Some of the songs that they parodied were 'We Will Rock You' and another one called 'Rich Man's World,'" Kowal said. "They were old rock song parodies based on FCCLA programs like FACTS (Families Acting for Community Traffic Safety)."
Every year, Region 12 picks a charity that they would like to support with a donation during the conference. Cancer Perks, an organization gifting cancer patients with tote bags of requested items to "add sugar to life's lemons," was chosen as the charity that they would be raising money for.
The Warsaw FCCLA Chapter donated $30 to the fund raiser, bringing the total up to $368. The money will be placed into Cancer Perk's "Gas Mileage Reimbursement Fund" to cover the cost of transportation for local cancer patients going to and from chemotherapy.
After the conference, Warsaw FCCLA members ate lunch at Steak & Shake while bonding over food and fun.
"We talked about current events at lunch," Kowal said. "Bonding helps us help each other more and it can bring us up, strengthen our chapter, and make us better friends."
About the Contributors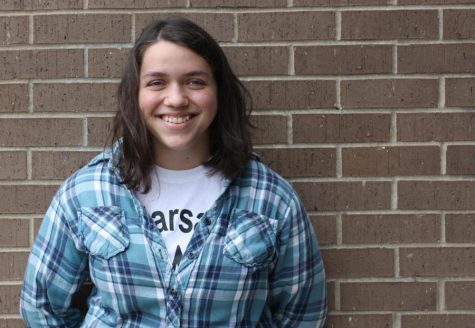 Emmaleigh Kowal, Design Editor
   This is junior Emmaleigh Kowal's second year as a member of The Wildcat staff; she will serve as the Design Editor for the 2019-2020 school year.

   Kowal...