Cheer team works hard to earn respect from peers
   Students seem to be in a constant debate, whether or not cheerleading is classified as a sport or if it falls under a club category. The cheer squad is very passionate about their hard work going unrecognized because it isn't considered a sport by many of their peers.
   "We work extremely hard and people don't realize how hard we work, and I think the amount of effort we put in proves that it deserves to be considered a sport," junior flyer, Darby Mostafa said.
   The team went to MU on the weekend of Sept. 14, along with fifteen other teams for the 2019 MIZZOU spirit day.  The cheer squad rehearsed a dance for approximately four hours, later performing it on the field for the pre-show at the football game. 
   "It was super easy," senior base, Aubri Umlauf said referring to their rehearsal before performing at the game. 
   The spirit day at MU was their first time traveling this season. It helped the girls prepare for the season. Performances such as the spirit day at Mizzou help prepare cheerleaders for their competitive season. 
    "Practicing before competition is a good way to improve," senior base Andrea Merritt said.
   Last year, the team won sixth place at the state contest. It was the first time the team had qualified for state in 15 years. The squad practices hard to win not only the competition, but the respect of their peers. 
   "In practice we mainly focus on stunting and the safety of that, and also practicing the cheers." junior base, Haley Dwyer said. 
   One of the primary roles of the cheerleaders is to support the sports teams during their games, however the cheer squad competes at an actual competition against several schools at once, unlike other teams who play, or go against only one other school team at a time. The cheerleaders also risk more during a single performance than another fall athlete might because they only have one chance to make an impression on judges.
    Aside from the risk of a severe injury, the squad has to follow a strict set of rules so that the entire team doesn't get disqualified from the competition. In some aspects, cheer is more difficult than other sports, however it still is not viewed as a sport by other students.  
   "People think we're really bad, but in reality we're really good compared to other squads," Merritt said.  
Leave a Comment
About the Contributors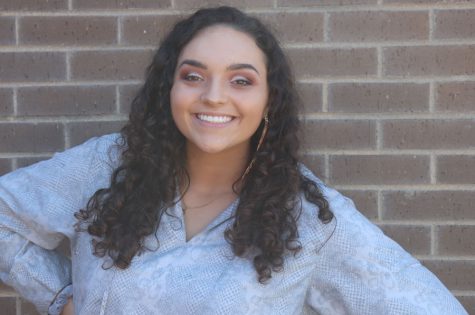 Lily Tyler, Staff writer
   Senior Lily Tyler is an eighteen-year-old aspiring photographer. She moved from Lee's Summit where she participated in activities such as Thespian...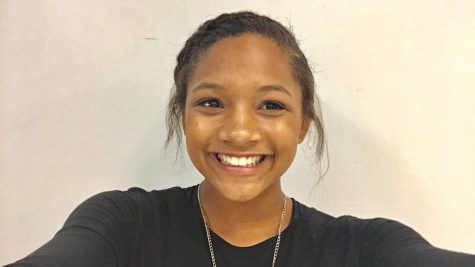 Kya Schepker, Staff Photographer
Sophomore Kya Schepker enjoys keeping busy through many school activities, including being a first year member of the Warsaw Ozark Echoes Yearbook. Schepker...