Senior leadership unites softball team
  With the many years of playing together, the Warsaw Lady Cats softball team has formed an incredible bond on and off the field. While the teammates are a close-knit group, the seniors on the team have taken on leadership roles. 
   "We all have the same mentality for the game," senior catcher Reagan Shelby said.
   The six seniors on the team, Aubrie McRoberts, Kya Schepker, Payge Adair, Kiersten Grobe, Reagan Shelby and Rayni Simons, have been playing the game together since childhood.
   A great example of leadership on the softball team is Aubrie McRoberts. McRoberts has played softball for as long as she can remember. This year, as a senior, she has to step up and take control. Coach Steve Larson recognizes how McRoberts sets examples, hustles, and pushes herself and others to do the best they can, like many others on the team.
    "I believe as a leader, I should set an example for others. On the field that would be at practice hustling everywhere, or in a game cheering and fighting for my teammates. To set an example off the field is being kind to others, working hard in school, and pushing myself and others to our best ability and holding myself accountable for my mistakes," senior shortstop Aubrie McRoberts said.
   Other seniors also set a good example.
   "I show leadership by picking people up, having a good attitude, and good sportsmanship," senior pitcher Payge Adair said.   
   Another senior leader on the team, pitcher Kya Schepker, has been playing softball since she was eight. She is proud of how the team has progressed as she leads by setting an example. 
   Senior center fielder Rayni Simons and catcher Reagan Shelby knows how important it is to encourage the younger players.
   "I show leadership by providing guidance and direction," Simons said
   "All of us seniors try really hard to get the underclassmen excited about the game and entire season," Shelby said.
  The younger players on the team look up to the seniors and their passion for the game.
   "The seniors are enthusiastic about everything, their passion and motivation for the game is unreal," sophomore first baseman Karlie Jones said.
   "They are always there to show positivity even in the worst times,"  junior pitcher and second baseman Kylee Fajen said.
   The hard work has paid off well this season as the Ladycats have gone 11-3 with losses to Liberty (3-12), Truman (0-2) and California (0-2).
   As these seniors play their last season together, they hope to leave a little wisdom with their teammates.
   "The only two things you can control in anything you do is effort and attitude, and if you give those 100 percent, you will succeed in life. Never stop working for what you want to achieve, because hard work really does pay off," McRoberts said.
   "From my own experience, never give up and always take advice from people more experienced than you as you can only learn and improve from it. Never get down on yourself but also never get too big of a head," Simons said.
   "Always do your best no matter the circumstances or condition," Adair said.
 Coach Larson appreciates the dedication from the seniors.
"Each are talented individuals, have good attitudes, and are hard workers. They are all very serious about the sport and are going to go very far in life," he said.
   While they all are dedicated to the game and their team, the seniors also continue to love the sport.
   "Always have fun with what you are doing because the moment you stop having fun, there is no point," Shelby said.
Leave a Comment
About the Contributors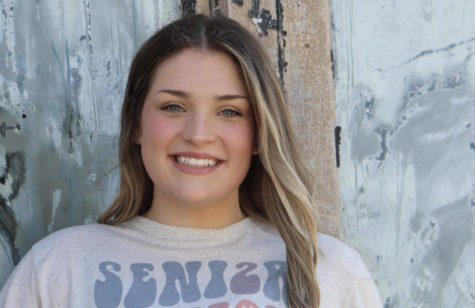 Gracie Comer, Editor-in-Chief
Senior newspaper Editor-in-Chief Gracie Comer has been part of The Wildcat production for four years now. Her freshman year, she served as a staff writer,...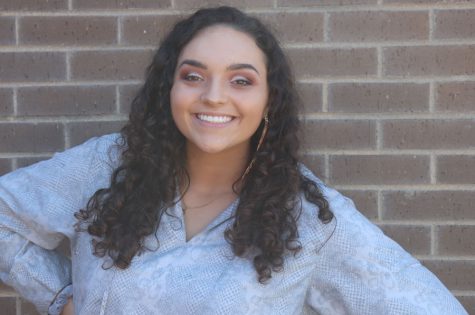 Lily Tyler, Staff writer
   Senior Lily Tyler is an eighteen-year-old aspiring photographer. She moved from Lee's Summit where she participated in activities such as Thespian...