Unity prevails on football team amongst senior class
 Falling in love with the game is something so great it brings the athletes, families, friends and communities together. These bonds and friendships are not restricted to the Friday night lights, but that of a lifetime. That bond of unity has become exceedingly prevalent among the senior class this season.
   "On the field, we see each other as brothers and I think most teams don't carry that stuff off of the field, but our senior class carries that everywhere we go. We're always picking each other up when we're down and I know I can always count on my teammates and I'm confident they know they can count on me," senior tight end and linebacker Matt Couzens said.
   The boys had an exciting start to the season, traveling to Midway on August 30 and earning the first win of the season 14-6. The team is excited for the direction the season is headed and hope that it only prevails from there.
   "All we can do is our best, if we keep giving honest effort and working hard, that will ensure that we'll have a good season," sophomore safety and wide-receiver Grant Chapman said.  
   Following Midway, the boys had high hopes on September 6 at Knob Noster. The boys played hard and kept up throughout the game but ended up taking the fall 42-44. 
  On September 13, the team traveled to Cole camp, falling short 8-21.
  Throughout wins and losses, the team can confidently say they find comfort in their teammates showing constant support.
   "It's all about how we played, if we know we could have done better, we try to talk about what we did wrong and how we can improve, and if we gave it our all we reflect on what we did right and how we can keep doing that as a team, listening to what other people see when you play really helps and the support is always nice," lineman senior Lane Bates said. 
   Devotion and dedication is something that is becoming far more ubiquitous in recent years among athletes. The boys practice Monday-Thursday, 3-6 working hard each and every practice with a variety of workouts. But besides physical fitness, head coach Ryan Boyer says that there are many other aspects to a 'good athlete.'
   "Talent only gets you so far in athletics; discipline, accountability, and hard work are some other characteristics you have to have," Boyer said.
   They athletes have learned that training outside of conventional practice is a key aspect in staying fit and ready to play even on off season. 
   "Getting sleep, going to weights and always drinking water are some of the ways that I stay ready to play, I carry a gallon jug of water with me during the day to my classes so that I stay hydrated," junior Logan Strunk said. 
   Regardless of wins or losses, the unity is sure to prevail throughout the remainder of the season and the boys know that they will constantly be able to lean on and receive constant support from their teammates. A team of  brotherhood.
   "They've been my boys since the beginning, some of us have been playing since third grade together and we'd do anything for each other, our relationship off the field brings us closer on the field and that's what makes playing so great, we work as a we and not as a me," senior running back and linebacker Aidan Comer said.
Leave a Comment
About the Contributors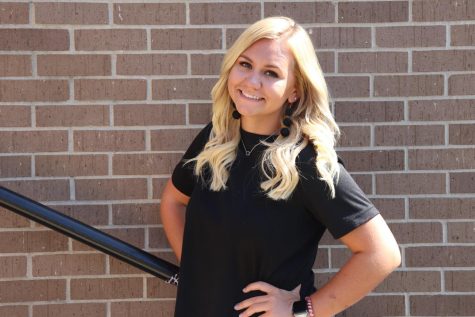 Rheanna Coke, Editor-in-Chief
 Senior Rheanna Coke has been dedicated to journalism for her entire high school career. She is in her fourth year of journalism. Her freshman year, she...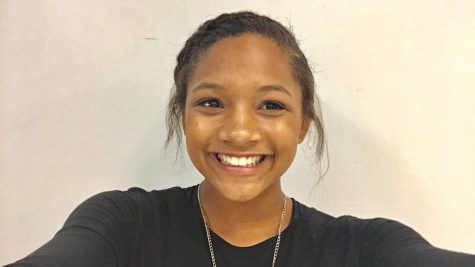 Kya Schepker, Staff Photographer
Sophomore Kya Schepker enjoys keeping busy through many school activities, including being a first year member of the Warsaw Ozark Echoes Yearbook. Schepker...