Students navigate the social hierarchy of the cafeteria
Where there's a Will, there's a way
This is a fictional story told from the perspective of a fictional character in Warsaw High School
   Dddddddddriiiiiiiiiiiiiiiiiiiiinnnnnnnggggg
   Chairs scraped the tiled floor as each student of William's government class clambered to be the first one out of the classroom and into the halls that bustled with those on their way to lunch or a fourth hour class. 
   So far, the first day of school had been immensely boring; each class covering the basics and preparing students for what the rest of the year would be like. William had recently moved to the small town of Warsaw from Kansas City and the changes have been drastic. 
   The classes and the school itself were smaller and the students were not as ethnically diverse as those found in a "big city school." However, as he made his way to the lunch line, William realized that, while everything was different, somethings never change.
   There was a clear division at the round, green tables of the cafeteria as the students settled into their cliques and groups of friends that they've known since the first grade. 
   The article "Study details how today's high school cliques compared to yesterday's" by Phys.org states that there are 12 cliques of the social hierarchy and "at the top of the social hierarchy are groups labeled 'populars,' 'jocks,' 'floaters' and 'good-ats.'"
   Tray in his hand, William surveyed his options. He was athletic, but not a jock. He couldn't play an instrument to save his life. He was unpopular, uninvolved in extracurriculars and unartistic. As the new kid, he had no old friends from elementary school that he could sit with. 
He didn't fit entirely in any of the categories, so, taking a deep breath, he approached the nearest table in hopes of making new friends and perhaps becoming more involved in the school as a result of his new friendships.
    According to WebMD's article, "4 Ways Your Friends Shape Your Future," "[friend's] tastes can rub off on each other" which may influence one's lifestyle and the things that they choose to participate in and spend their time and money on.
Vote on how the story should continue below.
Which table/clique should William join?
Floaters (drift between all of the groups) (80%, 4 Votes)
Brains (20%, 1 Votes)
Populars (0%, 0 Votes)
Jocks (0%, 0 Votes)
Good-Ats (Good at writing, photography, agriculture, etc.) (0%, 0 Votes)
Fine Arts (0%, 0 Votes)
Total Voters: 5

Loading ...
Leave a Comment
About the Writer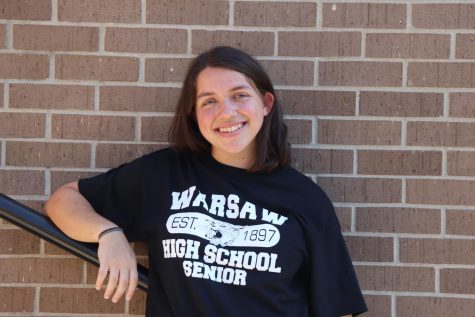 Emmaleigh Kowal, Editor-in-chief
Senior Emmaleigh Kowal is serving as a co-editor-in-chief for the Wildcat Staff after being on staff for three years. She is a writer who enjoys telling...