Three to retire from Warsaw high school
  Retirement is thought to be climbing a lifelong mountain and then finally being able to enjoy the view. A few teachers at Warsaw High are proud to say they are going to start enjoying the view in the following school year.
  Lifelong memories made at WHS will never be forgotten and each and everyone in attendance can say that they have made an impact on the school in one way or another.  
DRAKE YEAGER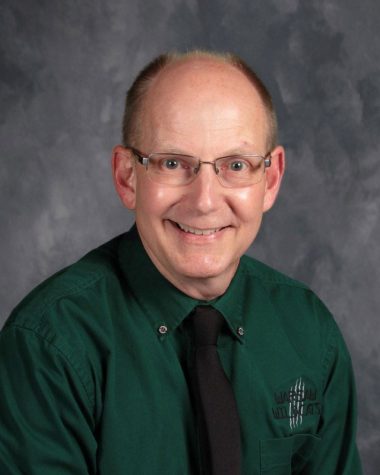 Drake Yeager, having 36 years experience in public schools, is eager to start the next chapter of his life.
  All of Yeager's teaching has been in special education. He taught K-12 special education at Climax Springs for ten years. The next six years was spent in the Osceola School District. While in Osceola, Yeager spent his time as a paraprofessional in the elementary school for one year. He then became a grades 7-12 special education teacher for the last five years that he was in Osceola. Currently, he is finishing his twentieth year in the Warsaw School District, having taught elementary special education for nine years at the North Elementary and special education science at WHS for 11 years.
  Of course, throughout these years Yeager found time to do things he personally enjoys, those of which include hobbies like reading, watching singing competition shows on TV, watching team sports, shopping, and eating out at his favorite restaurants.
 Future plans are undecided but Yeager does say that he is excited to work at something. Yeager, along with his wife Sally, has a 24 year old daughter Dallas who lives in Washington state.
  Being a part of such a small community helps to give a good perspective on how a teacher can individually impact a student's life. Yeager hopes to be remembered for impacting these students.
  "I hope that I will be remembered for caring about others and showing them respect," Yeager said.
SHELLY HODGES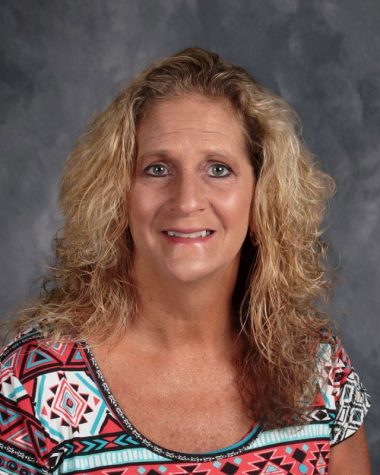 Shelly Hodges is leaving her thirty years of teaching behind her and is looking forward to first, enjoying the summer with her friends and family, and then relaxing and pursuing something that she is just as passionate about as she has been for teaching and coaching.
  As Hodges was first finding her passion for coaching she became a basketball coach, coaching at the varsity level for her first two years. Shortly after those first two years, she took over as the varsity volleyball coach and then went on to coach varsity volleyball the rest of her career.
  Future plans are yet to be decided, but she says she hopes to pursue something that she is just as passionate and driven towards as she is for coaching and teaching but is considering branching out of the education field to try something new and fresh to spice things up.
   Volleyball and teaching will always hold a place in her heart. She will always be remembered for her utmost compassion towards her players and students.
  "It's tough knowing what exactly you'll be remembered for, but I hope that I will be thought of for my knowledge, passion and competitiveness and pure love for the game of volleyball and being able to share those things with my athletes," Hodges said.
  Hodges speaks of her past coached athletes as her extended family and hopes that she made an impact on each and every one of them.
  But, coaching and teaching aside, the new free time will be set aside to not only cheer on her past athletes, but to spend time with her grandchildren and hopefully have more. She says she is excited to watch her daughter coach as well at Stover High School.
DAWN HANSEN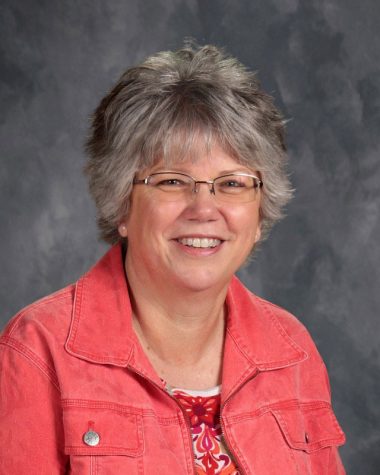 Dawn Hanson will soon be leaving Warsaw High School. Although Hansen says it's not easy leaving a job she has loved and enjoyed for multiple years, she says she is looking forward to spending more time with family, including her grandkids and friends.
  Hansen was a paraprofessional in Nebraska for eleven years at an elementary school for grades K-3 before she moved to Warsaw to teach for the next fourteen years. In these fourteen years, Hansen says she hopes to have made an impact on students lives.
  "I hope that I helped where/when it was needed. I feel like I encouraged students to look forward to a wonderful future that was still full of learning about the world around them," Hansen said.  
  Hansen says she has gained so much knowledge from the teachers over the years and has truly enjoyed all the friendships and will miss the daily banter from the students, their eagerness to learn, wonder, and their many conversations. Hanson truly did have a love for, not only the job, but the students as well. She believes that the students have had more of an impact on her than she has had on them.
Leave a Comment
About the Contributor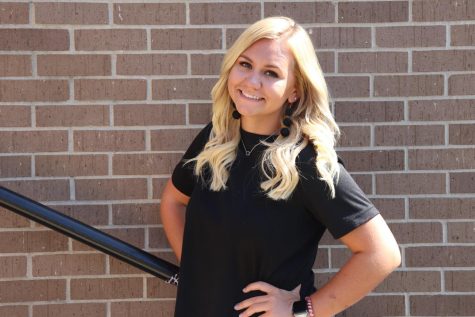 Rheanna Coke, Editor-in-Chief
 Senior Rheanna Coke has been dedicated to journalism for her entire high school career. She is in her fourth year of journalism. Her freshman year, she...