Track seniors rise to challenge of their events
   It might come as a shock to some people, but not all the senior athletes in track joined because they love running.
   Each senior athlete joined track for a different reason: For involvement, to stay fit, or even because they had nothing to do and thought it would be fun.
 Senior Evan Kowal has been in track for two years.
  "I joined because I love running. I got hooked on it last year," Kowal said.
  Kowal won fourth place in the 300m hurdles at the conference meet on May 6.
 However, senior Kieon Davis did not join track for a love of running. He has been in track since seventh grade.
  "I didn't want to be great at it. I just wanted to run it and do decent. I hate running," Davis said.
  Davis throws discus and runs the 4×400 relay. He won fourth at conference for discus and his relay team came in second with Maleek Porter, freshman Cameron Taylor and Evan Kowal.
  Davis said he originally joined track to stay in shape for football. He has done every event except for hurdles, one-mile and two-mile.
     Senior Maleek Porter has run track for five years.
 "I've been in every running event, except for two mile, and hurdles. I have also been in javelin and high jump," Porter said.
 Porter broke the school record in the javelin throw at the conference meet with a 127' 1" throw. He came in sixth place.
  Senior Jake Luebbert has been involved in track since seventh grade.  Luebbert won first place in the conference meet in shot put on May 6 with a throw of 46'1".
  Senior Deric Flores joined track for the first time this year. He ran the 110m hurdles and 300m hurdles.
  Seniors look back on their memories during their time with track. Some were better than others.
   "Some of my best memories are getting better and hanging out with teammates," senior Kowal said.    
 Davis said his favorite memory was when senior Eli Hawkins was bouncing the baton off the turf before a relay race. It is bad luck to drop the baton before a race.
  "Colby Schwartz ("Rooster") stabbed me in the back with the baton, shoulder checked me and got my spike to the shin. We ended up walking off in that race," Davis said.
  "My favorite memories are really anything where Nate Dampier was involved, winning conference, or when Maleek turned into a lobster," senior Jake Luebbert said.
  While some memories were good, others were not.  
  "Some of my least favorite memories are of not doing well in my events," Flores said.
  There were many things the seniors have learned, that they could use in the future.
  "It has helped me persevere through things, that doing something takes time to do it right," Luebbert said.
  "I have learned to rely on my team and to be supportive," Kowal said.
   "I have learned that if you want good results you gotta push yourself," Flores said.
  The seniors haven't just helped themselves through their track career, they have helped some of the younger athletes too.
 "Some of them push me to be better, they make me want to win more," junior Parker Love said.
  As they leave their legacy on the team, some of the seniors have considered carrying it on through their college years.
 Senior Maleek Porter has signed with Central Methodist University to run the decathlon.
   "I want to say something to Maleek Porter," junior Kya Schepker said, "I just wanted to tell him to keep working as hard as he did in high school, and things will come to him."
Leave a Comment
About the Contributors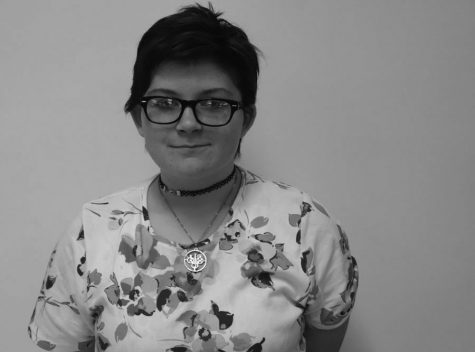 Ashley Turner, Staff Writer
Freshman Ashley Turner is looking forward to her first year as a member of the journalism department. Recommended by her English teacher, Turner chose...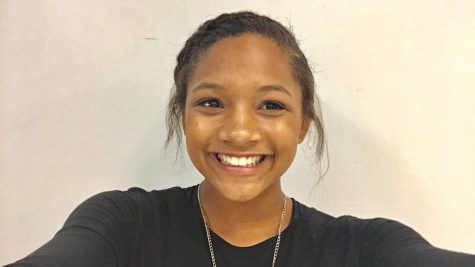 Kya Schepker, Staff Photographer
Sophomore Kya Schepker enjoys keeping busy through many school activities, including being a first year member of the Warsaw Ozark Echoes Yearbook. Schepker...