Choir, band perform at state-level festivals
In the span of two days, both the Warsaw High School band and choir traveled to their state festivals in order to display their musical talents against other Missouri schools for high marks on their large ensemble pieces.
The choir, led by vocal music director Deanna Schockmann, performed their pieces in Bolivar, on April 4, for their Large Ensemble State Festival.
"We are there, at the Festival, to celebrate the accomplishments and hard work of these students over the last five months," Schockmann said.
There are three different ratings that can be awarded by a panel of judges; Exemplary, Outstanding, and Satisfactory, with Exemplary being the highest rating that can be received from the judging panel. The ratings received for the large ensemble choirs at their State Festival were: Exemplary for Mixed Choir's performances of "Blow, Blow Thou Winter Wind" by John Rutter, and Jester Hairston's arrangement of "Elijah Rock." Women's Choir performed "Danza" by Linda Spevacek and "Rise Up My Love" by Eleanor Daly, earning an Exemplary rating on their performance. An Outstanding rating was given to Chamber Choir for their rendition of "Sure on this Shining Night" by Samuel Barber and "Ach Lieb ich tu dir Klagen" by Hans Hassler.
"I was really surprised that Madrigal got a one because we had a really hard song, German is a really hard language to sing in," sophomore Madrigal and Mixed Choir bass, PJ Landsberg said.
During the previous month, on March 4, 32 members from Women's Choir, Madrigal, and Performance Choir attended the District Festival in Stockton where eleven small ensembles qualified for their State Festival on April 25.
"My philosophy is to use these opportunities [festivals] to work toward greater success as a team, through self discipline and attention to detail. It also lends itself to working toward better vocal techniques and a greater understanding of the fundamentals of music," Schockmann said. "For soloists and ensembles, it's a chance for them to step out of the comfort zone of the whole choir and really work to become more independently strong as a musician; when they do this, they are able to make the entire choir stronger."
During the spring contest season there is very little in-class time for soloists to practice and must do the majority of it on their own.
The same thing can be said for members of the Warsaw Band who were chosen for solo or small ensemble performances.
"Going into Districts, there was a big enough group of them [small ensemble artists] that I would give them time in class if they needed to go work on their ensemble stuff then they could go into a practice room. So, there were certain points that I would let them do it in class," Band director Kristin Rode said.
"To prepare my solo for districts I put in a lot of hours of practice," sophomore flutist Gabby Porter said, "I got my music for my piece in December and worked on it one to three hours a day every day I possibly could to prepare. I worked in class a few days when districts got closer, but I mostly worked on it at home because class time was for the whole band to prepare for our large group pieces."
"
"I got my music for my piece in December and worked on it one to three hours a day every day I possibly could to prepare.""
— Sophomore Gabby Porter
Porter performed "Concerto in G Major" by Carl Stamitz at the District festival and earned an Exemplary rating, qualifying her for the State small ensemble festival at the end of April in Columbia.
Concert band had been rehearsing and practicing their state-level large ensemble performance since the beginning of the school year.
"We've had 'Rites of Tamburo' since January 2, I passed that one out the day after we came back from Christmas break. 'Forgotten Heroes,' which is our second piece, I think we started that one at the beginning of February or March, that one was a little later," Rode said. "We've been working on these pieces since we came back from Christmas."
For their performance of "Rites of Tamburo," by Robert W. Smith, the band received an Exemplary rating which, unfortunately, was dropped down a rating as the band experienced minor mistakes with staying in tune with one another during their performance of "Forgotten Heroes" by Jeremy Bell.
"The band has done phenomenal. I was really shocked at their performance at state, not that I wasn't expecting them to do well," Rode said, "but that was the best performance they've had all year and I made sure to tell them that."
Leave a Comment
About the Contributors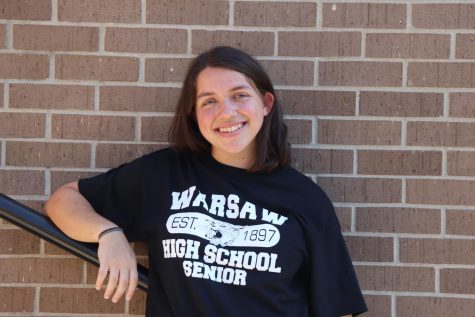 Emmaleigh Kowal, Editor-in-chief
Senior Emmaleigh Kowal is serving as a co-editor-in-chief for the Wildcat Staff after being on staff for three years. She is a writer who enjoys telling...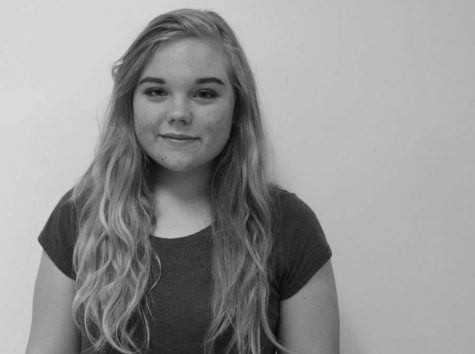 Ren Rozzel, Staff Contributor
Senior Ren Rozzel is a new member of the Ozark Echoes Yearbook Staff.

She is also involved in FBLA, NHS, and Speech Team. Rozzel keeps a part time...